Best of 2020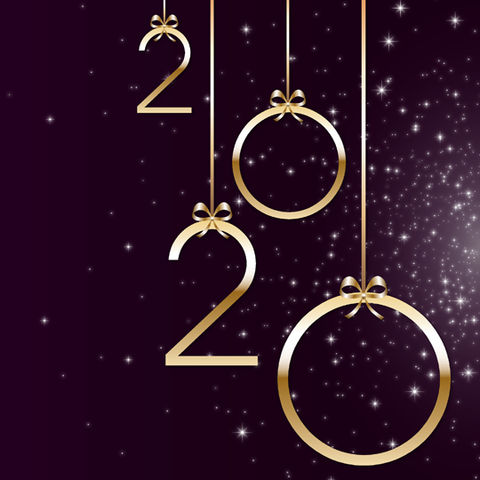 Source Vital's Most Popular Products, Blogs, Tips and Tricks from 2020
To start on a positive note – yes there were some good parts of 2020 – some even came after all the shutdowns in March.
It's no secret that 2020 is going to go down as one of the most challenging years in history. Instead of looking back on what could have been we are more interested in celebrating the wins.
Help us end the year on a high point by enjoying a retrospective in the best skin care, blogs, DIY self-care tips and wellness tips from the past year.
Together Apart
Before going into the top spots, we first want to take a moment to thank our team and loyal customers for sticking with us throughout the year. Just like other small businesses, we had to roll with a lot of unexpected changes.
From pivoting to by-appointment shopping in our Houston Beauty Market, to reworking our natural hand sanitizers to meet the CDC's guidance on preventing the spread of germs, and embracing work at home, we are proud of our efforts to protect our employees, while offering support for the other small businesses in our industry and helping to keep our customers healthy.
Thank you for taking this journey with us!
Best Blogs of 2020
Not surprisingly, most of the top read blogs of the year had to do with life during a pandemic. Topics like how to care for your skin while wearing a protective face mask and self-care were top-of-mind for us and those of you at home who were looking for ways to keep the mind, body and spirit healthy.
#1 How to Care for Your Skin While Wearing Masks and PPE
The term "maskne" was invented in 2020 as it became clear that wearing masks was essential to "flattening the curve" by preventing the spread of COVID-19. Unfortunately, that mask wearing has led to many people dealing with breakouts and irritations on the areas of the skin that come in contact with masks and other personal protective equipment.
Our best bit of advice for preventing maskne – mask acne – is to thoroughly cleanse the skin using a gentle face wash, spot treat blemishes, and reinforce the skin's protective barrier.
"For breakouts, clogged pores and skin congestion, we recommend using 
Acne and Blemish Infusion
, as a daily spot treatment or full-face for more severe breakouts.
This blend of Tea Tree, Carrot Seed, and Juniper Needle essential oils promote cleaning and purification while lending a sense of balance for oilier complexion. It also improves the appearance of acne without any harsh drying agents that can further irritate the skin."

Click here to get more tips on how to care for your skin and prevent maske.
Here's a round-up of some other popular blogs from 2020:
Most Popular Products
The Cleaner Hands Experience
In response to the Coronavirus pandemic, Source Vitál jumped into action in early March to reintroduce Cleaner Hands, a safe, natural alternative to hand sanitizer.
Cleaner Hands had been a product we offered to our professional customers, but with the outbreak of COVID-19, we gave it a boost, upping the percentage of alcohol content and formulating a special essential oil blend featuring oils known for their purification properties and for supporting the body's natural immunity responses.
It is certainly our proudest achievement this year, as we were able to provide a natural way to cleanse hands and surfaces, while traditional hand sanitizers and cleaners were scarce.
With the popularity of Cleaner Hands Spray, we also launched Cleaner Hands Wash – a natural foaming hand soap, Cleaner Hands Gel – for on-the-go hand cleansing, Cleanse Essential Oil Blend – for diffusing or to make your own surface cleansers, and Cleanse Bar Soap.
Top 10 Aromatherapy Products
Managing the stress of work from home, school from home - everything from home - was a huge part of surviving 2020. Aromatherapy is an easy and effective way to care for the mind, body and spirit while quarantining, and our top sellers this year reflect that.
Additionally, many of our popular aromatherapy blends and essential oils are associated with easy breathing and good respiratory health like Eucalyptus and our special Respiratory blend.
Re-Imagining Our Family of Moisturizers
After more than a year of continually researching, tweaking and testing we completely overhauled our line of facial creams and eye creams. Some of our most beloved formulas, like Soothing Cream just got a few improvements, while others, like Clear Skin were completely reimagined.
Taking into account better skin feel, cleaner, effective ingredients, and more sustainable formulations, and many rounds of internal and external testing, our new and improved moisturizers were ready for the world.
Developed for specific skin types, there is a face cream to care for any skin condition.
For more information on our new face and eye creams, click here.
Top 10 Skin Care Products
When it comes to skin care, many of our normal best sellers showed up on the 2020 list – many of them perfect tools for anyone fighting maskne, such as Micellar Cleansing Water – great for keeping skin cleansed when you have to wear a mask for long periods of time, and Lemon Gel Cleanser – ideal for those battling breakouts from wearing masks.
Body Cream Updates
Facial moisturizers weren't the only creams to get a makeover this year. Our body butters were renamed as body creams to better represent their new, silky texture that quickly absorbs into the skin providing ultra hydration without any greasy after feel.
Additionally, the new 100% vegan, supercharged formula includes skin-loving botanicals and prebiotics to protect the skin's protective barrier and keep skin moisturized and healthy all day long.⠀⠀⠀⠀⠀⠀⠀⠀⠀⠀
Choose From:
Top 10 Bath & Body Products
Topping this list includes one of our revamped body creams – Nourishing Body Cream – that is a long time fan favorite for providing deep, lasting moisture to the skin and helping to improve the look of skin issues such as stretch marks.
Body washes were also a big hit, as were spa from home products like the Lemongrass Mani/Pedi Cream, Make Your Own Bath Salts and Silt Body Scrub.
Expanding the Deozein Family
Internally, one of our most exciting introductions of 2020 was adding a new scent to the Deozein Natural Deodorant line. Our first new scent in more than two years, Deozein Cedrus is a grounding, woodsy scent blended from a special combination of Cedar, Spruce, Vetiver and Sandalwood oils.
Additionally, we also upgraded our Deozeins to contain more skin-loving ingredients. Babassu Oil, which helps prevent underarm discoloration and irritation, and dead sea salts that help to further support our effective blend of natural mineral salts, essential oils, and seaweed extracts used to inhibit the bacteria that causes body odor.
If you're a natural deodorant novice, read our article on What To Expect When Switching To A Natural Deodorant to help you on your journey to going natural.
Top 10 Personal Care & Wellness Products
We appreciate all of you for continuing to support the Source Vitál family through this challenging year. We are committed to providing you and your loved ones a healthy and safe shopping experience, today, and into 2021. Better days are ahead, and hope is alive and well.
Have a healthy and safe New Year,
The Source Vital Family
---