Recapping 2018: The Best Tips, Tricks and Products for Skin, Body and Spirit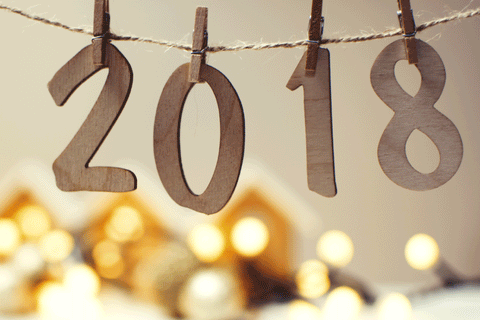 Recapping Our Most Popular "Things" of the Year
At Source Vitál Apothecary part of our mission is to "inspire holistic health" and one of the ways we love to do that is sharing insider tips, tricks and knowledge through our blog.
Making good and honorable use of the gifts Mother Nature provides us to improve the overall health of the skin, body and spirit is what we are truly passionate about. And we've found that it's something that our community cherishes as well.
As we inch closer to a new year, here are some of your favorite blogs from the past year. We hope this content will continue to help you to have a happy, healthy 2019!
1. At-Home Spa Treatments
It's hard to find someone who doesn't appreciate a relaxing day at the spa. However, with busy schedules, tight budgets and other life commitments, getting to the spa may not happen as often as we would like – and deserve.
That's why creating a spa-like environment in the home is such a great idea. Use essential oils, candles and naturally effective products for the skin and body to treat yourself. 2018 was all about self-care and your spa nights at home is one of the best ways to slow down, relax and reconnect with your inner self.
It's really no surprise At Home Spa Treatments Your Body Will Love was one of the year's most read blogs. Click the title above to revisit all our favorite at-home tips – like how to turn your shower into a hydrotherapy haven.
Here's a sneak peek at the DIY Hand Treatment from that post, that's perfect for fighting dry hands during the winter months. 
DIY Hand Treatment
Keep your digits looking and feeling supple with a fun and effective hand treatment. You'll need the following:
In you mixing bowl, combine all ingredients. Slather onto your hands, top with disposable gloves, and let the mixture work its magic while you relax.
2. Energy Healing – Chakras
There's been a lot going on these last few years that's had many people feeling a bit off. In an effort to reset the mind and body and create a deeper connection between the physical body and spiritual, energy healing through balancing the seven chakras in the body has become more popular.
The word Chakra is actually a Sanskrit word that translates to wheel. Just image the chakras in your body as a circular flow of energy. When one of those gets blocked out of alignment the energy cannot continue its flow.
It may sound a bit woo-woo, but taking the time to understand what's going on internally is always a great step to feeling better, emotionally and physically. 
Three ways you can work on realigning your energy centers is through meditation, chakra-specific yoga poses and through aromatherapy. We break down each chakra with corresponding tips to help you find some balance. Click here to read all the details.
And as you ring in the new year, you can support your chakras, and your spiritual connection with your body with our new Chakra Essential Oil Roll-On Collection. Available as a complete 7-pack or to purchase individually, each rollerball is filled with a special essential oil blend created to compliment the needs of each chakra and includes a gemstone to create a stronger connection with the body.
Anoint pulse points that associate with each chakra while you meditate, take a few deep breathes or just to wear as a light aromatherapy perfume. Take a few moments to concentrate on the mind and body and just be aware of what you are feeling. Taking this scan is the first step in recognizing an imbalance.  
3. Skin in Harmony
Each year there seems to be a new skin care trend that takes up tons of headlines. Think coconut oil, probiotics in skin care, and the explosion of CBD. One topic that is always in is balanced, healthy skin.
We tackled that in our blog: pH: A Comprehensive Guide to Maintaining Calm, Balanced Skin.
Our body is constantly working to maintain a delicate balance, when we have irritations such as dry skin, redness or an overproduction of oil, that's an indication that the pH levels in our skin is off.
How to Keep the Skin Balanced?
The best way to ensure your skin stays in balance is to keep your kin barrier in harmony. Avoid products that are either too alkaline or too acidic. Cleansers with harsh foaming agents such as sodium sulfates (SLS/SLES) can make the skin much to alkaline, causing dryness, irritation and make the skin vulnerable to the bacteria that can cause acne and inflammation,
This is why mild cleansers and toners are a must!
On the other end of the spectrum be careful when using acids such as alpha hydroxy acids (AHAs), retinoic acid and beta hydroxy acids (BHAs). They can be effective exfoliants and help fight the look of aging but if used too often or in concentrations that are too potent, they can strip natural oils from the skin and weaken the skin's natural defenses.
We recommend trying natural alternatives such as our Silt Scrub, with colloidal freshwater silt, which contains natural substances that work similarly to AHAs. Further protect the skin by limiting use of these types of products to only one or two days a week.
And if you find yourself breaking out and want to know if it's a result of a bad product reaction or the skin purging (think a skin detox of yucky stuff!) check out this article that got a good amount of attention this year. It will help you spot the difference between skin purging and an acne flareup and provide some good tips to avoid the look of acne and blemishes.
4. Personal Grooming
An important part of self-care is getting in your daily exercise and with that comes the importance of personal grooming. We explored this in our popular blog post Is Sweat Good or Bad for My Skin?
Living an active lifestyle comes with sweat. The good news is sweat is actually good for us. It regulates body temperature and expels toxins from the body. What's not good – letting those toxins back in by not cleansing the skin after a workout.
Click the link above to read our full article – here's the highlights of how to stay fit and active without sweating the, well, pitfalls of sweat.
When working out, stay hydrated! When your sweat has a higher concentration of water, it's less likely you'll experience skin irritation.
Wash your face before your sweat session. Washing before removes any surface level impurities that could potentially settle into open pores while you're getting your sweat on. Micellar Cleansing water is super handy for these purposes. You can swipe away dirt, oil, grime and makeup without needed a sink and water.
Always shower or cleanse as soon as possible after sweating or working out. This reduces the chances that impurities will be reabsorbed back into the skin.
Another fan favorite this year was our blog about the surprising benefits of switching to a natural deodorant. It's actually from 2017, but still a great guide to going natural!
5. New Products – SV23, Essential Oil Roll-Ons, Make Your Own Mask Kit, and Custom Bath Soaks
SV23 Facial Serum
Our most exciting product launch in 2018 was our new to-die-for facial serum SV23. Formulated with 23 of our best, most effective, all-natural ingredients, SV23 is a multitasking face product that offers benefits for virtually every skin type.
Yes, one product for all skin types sounds impossible, but when you think the of the root cause of so many skin issues – inflammation, then it makes sense that a product made to soothe and calm, can promote benefits for all. The key is how you use the product alone and within your current skin care regimen.
Click here for the comprehensive guide to using SV23 for any skin type.
Jade rollers and other skin accessories were big this year, and one of our favorite ways to enjoy SV23 is using it for an at-home facial massage with a jade roller. This is the ultimate Sunday self-care ritual that stimulates blood flow to the facial skin, eliminating the look of fluid retention and puffiness, smooths away the look of deep lines and wrinkles, and allows for nutrient-rich products like SV23 to penetrate deeper into the skin for better results.
So, if you are still putting the finishing touches to your new year's resolutions, consider making it a goal to pamper your skin with a jade roller facial massage once or twice each week. Your skin will thank you!
Essential Oil Roll-Ons
We already mentioned our new Chakra Essential Oil Roll-Ons but they are only one part of the expansive collection of essential oil rollerballs we launched this year. 
With 56 essential oil roll-ons in all, there's literally one for any occasion. Made with 100% pure essential oils and high-quality carrier oils, these roll-ons are safe to use directly on the skin and packaged in glass rollerballs that make them easy to throw in your pocket, carry in your purse or bag or keep close by on your bedside table or desk.
Choose your roll-on based your favorite scent, a function, your life needs, chakra balancing, or your zodiac sign.
Make Your Own Mask 
Custom skin care is the most effective solution to solving your skin care issues. Everyones skin and lifestyle is different, and we believe your skin care protocol should represent that.
After introducing the Customized Facial Cocktails in 2017, this year we added to our customization station with Make Your Own Masks. This kit allows you to select the ingredients you need to mix your perfect facial mask. 
You then have everything you need to make your own fresh mask at home using spa-quality, natural ingredients. Perfect for a girls night in!
Custom Bath Soaks
We also took customization to our body products with Make Your Own Bath Salts. Beyond your typical bath salts that smell great, these custom formulas allow you to create a holistic experience base on your wellness needs. 
They make for great personalized gifts or a special treat when you want to pamper yourself.
Do you have a favorite holistic wellness tip or trick from the past year? Please share with us in the comments section below.
---