Say Yes to Natural Botanical Oils for Face, Body & Hair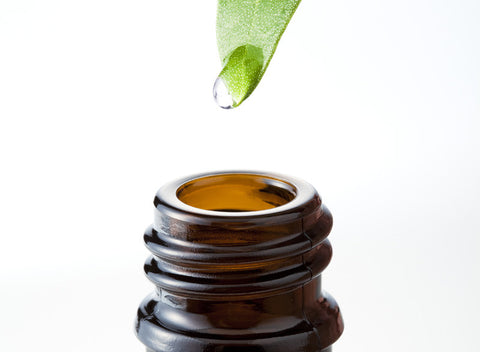 Natural botanical oils, also referred to as base oils or carrier oils, are often the workhorses of aromatherapy and skin care. They are the foundations of nearly all formulations featuring the more exciting and potent benefits of essential oils. However, these oils provide impressive health benefits that when added that to a seemingly endless list of uses for skin, body and hair, it becomes clear that these plant-derived oils are superstars all on their own.
Botanical oils are concentrated natural "vegetal" oils that according to The Essential Oils Handbook by Jennie Harding are, "made up of chains of different fatty acids as well as vitamins and minerals [that] are absorbed by the upper layers of the skin, leaving a soft, silky finish."
Some of the most common of these include Apricot Kernel, Safflower and Sunflower oils which are typically used as bases to add essential oils or in massage because they hydrate the skin and provide sufficient slip to the skin. Recently more "exotic" oils are getting attention such as Argan, Tamanu, Abyssinian and Coconut oil for their specific skin-nourishing properties. The Essential Oils Handbook calls these more nutritive oils "skin foods."
How Plant-derived Oils Work with the Skin
Similar to essential oils, natural botanical oils contain properties that our own bodies can easily recognize. The molecular structure also allows them to penetrate beyond the surface of the skin, getting vital nutrients, vitamins and skin-protecting antioxidants into the skin faster.
Benefits of Botanical Oils
In aromatherapy and holistic health, we often stress the importance of taking the time for personal care. To begin to see the benefits of a skin care regimen, to feel the impact of relaxation techniques and mindfulness, it takes work and consistency. This can seem daunting with today's busy lifestyles so when there are ways to cut through the clutter and multitask, we are all for it. That's where botanical oils can help you to get the most out of your skin and body care routine.
There is a lot of research into the many benefits that are packed into botanical oils but to make things easier, here are 10 of the most impressive benefits:
Loaded with skin-loving vitamins & minerals
Contains high levels of fatty acids that are essential for healthy-looking skin, protecting skin's natural oil barriers
Rich source of antioxidants to keep skin looking ageless, healthy
Creates a protective barrier to the skin that both locks in moisture & inhibits free radicals from damaging the skin
Hydrates & prevents water loss
Smoothes the appearance of the skin
Softens the appearance of fine lines & skin imperfections
Naturally soothes skin irritations
Gives skin a healthy glow
Allows other products and beneficial ingredients to penetrate deeper into the skin
The days of shunning the use of oil on the skin is behind us. Using the right kinds of oils helps the skin to function better for a more balanced-looking complexion. Even oily skin types can benefit from the right kinds of oils. Instead of making the skin look extra greasy or causing breakouts, natural botanical oils can actually allow the skin to regulate its natural oil production. For dry, flaky skin, face oils are a luxury--like wrapping your skin in the softest, most comfy blanket you can imagine.
These benefits are only true of high quality 100% natural plant-based oils. Synthetic "mineral" oils like baby oil do not work with the skin in the same way. Be sure to always look for oils that do not contain synthetic fillers.
Source Vitál Apothecary offers nearly 20 natural botanical oils. We recently added 8 multipurpose, nutritive oils to our line-up including Hemp Seed, Argan and Tamanu (Foraha) oils (with Cococunt Oil coming soon!). These wildly popular oils are great to use on their own or mix with your favorite essential oils and can be customized to an individual's skin, hair or body needs. Read below for more details or buy now at: https://www.sourcevital.com/collections/botanical-carrier-oils
A Natural Way to Bring a Balanced Feel to Skin

Dubbed "nature's most perfectly balanced oil" for a reason, Hemp seed oil contains an ideal balance of essential fatty acids to give a nourished, moisturized feel to skin. Our Hemp oil is cold pressed from hemp seeds and holds a rich, nutty aroma. 
Antioxidant-Rich Beauty Staple

Argan oil has been on the beauty scene for centuries. It is suitable for most skin types, including mature, oily, acne, dry, and even sensitive. A real skin superstar and also perfect for use in hair care. Rich in essential fatty acids and antioxidants, this oil lends a velvety softness and a reparative feel.
An Exotic Treat for Skin & Hair

Feel most oils are too heavy or cause congestion? Abyssinian oil is super lightweight and leaves behind a moisturized yet non-greasy feel. It gives the appearance of smooth, supple skin, and helps to reduce the appearance of lines and wrinkles. Perfect for use in massage, skin care, and hair care.
Give Skin the Feeling of Super Healing

Tamanu, or Foraha, oil is well suited to most skin types, but is an essential ingredient in all oily and
acne-prone skin care regimens. The healing qualities of this oil give it a soothing and protective effect, while leaving no greasy residue.

Oil for acne-prone skin? Yes! This oil helps to give oily skin a balanced feel, and diminishes the look of blemishes and acne scars. The lightly moisturizing oil carries a pleasant sweet, nutty aroma and it is suitable to apply directly to skin or included in an oil blend. Super versatile, Tamanu oil helps to decrease the feeling of inflammation and muscular pain, and is perfect for use in massage. 
A Nutrient-Rich Oil That Addresses Upset Skin Issues
Neem oil has long been used in Ayurveda for its purifying and healing effects. This well rounded ingredient is suited to all skin types, from acne prone to super sensitive skin.
Rich in Vitamin C and essential fatty acids, Neem oil is often used to improve the appearance of skin conditions like rosacea, eczema, psoriasis, rashes, burns, and even acne. The oil gives skin a calmed feel and lessens the look of redness, irritation, and inflammation. Also used to improve the look and feel of hair and scalp. Plus, it is excellent when used as a natural insect repellent.
Do not use if pregnant or trying to conceive.
A Multi-Use Oil for Skin, Hair & Body
Our unrefined sesame oil is a great way to introduce natural oils into your regimen. Carrying a soft, nutty aroma, this vitamin and mineral-rich oil has a wide variety of uses.

Sesame seed oil is suited to skin and hair, and is commonly used for oil pulling and massage. A warming oil, it gives a nourished feel to joints and nervous system when used in aromatherapy, and promotes a feeling of restfulness. When applied to skin and hair, sesame oil lends a nourished and supported feel.
Lend a Softened, Moisturized Feel to Skin & Hair
There are times when you have to pull out the big guns on dry skin and hair. Wheat Germ oil can definitely help to instill a look and feel of moisturization any time of year.

This oil, rich in Vitamin E, helps to improve the appearance of scarring and cracked skin. Loaded with antioxidants, Wheat Germ oil also fights free radical damage, giving the skin a glowing, youthful look.

Those with wheat or gluten allergy or sensitivity should avoid wheat germ.
---