Autism Awareness Month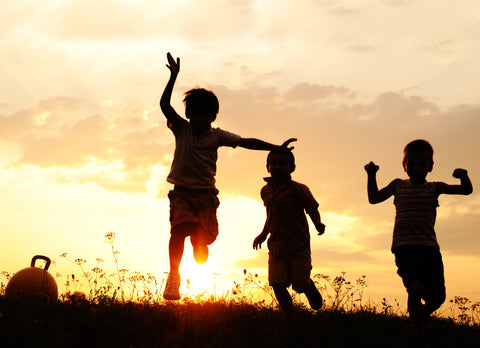 Did you know that it is estimated that 1 in 54 children in the United States are diagnosed with autism spectrum disorder (ASD)? You or someone you know has likely been impacted by this complex developmental disorder with statistics like this. 
Recently, there has been more interest in the properties of essential oils in helping to support the varying symptoms a person with ASD may experience. Each symptom of autism is unique- just like the person being diagnosed. Below, we'll explore some of the most common symptoms along with the essential oils that may offer therapeutic benefits.
Essential Oils and Supportive Properties
Before we dive in, it is important to emphasize that essential oils are not a cure for autism spectrum disorder or any other medical condition. We recommend contacting your physician about the safe usage of essential oils, particularly if they are taking medication or have other existing medical conditions. 
Additionally, we do not recommend ingesting essential oils in any way or applying them directly to the skin. However, you can dilute them with a carrier oil for therapeutic massage and application to the body. We love keeping a bottle of
Safflower Oil
on hand for dilution purposes. You can also diffuse them throughout your home to gain holistic benefits from essential oils. You can find our collection of diffusers here.
For More Restful Sleep
Many individuals with ASD may struggle to fall asleep or stay asleep. For many people, lack of sleep can reduce attention span, impact mood, and contribute to an overall feeling of exhaustion.
Lavender
: The most versatile of essential oils, lavender is touted for its many uses, the best-known being for relaxation and sleep. Sprinkle a few drops on your pillow before bed, or add a few drops to a warm bath to encourage a restful slumber.
Valerian Root
: For centuries, valerian root was widely used as a sleep remedy. It is still widely used as a sleep aid and has been clinically studied for its relaxation properties. Alone, it can smell a little like "dirty socks" so we recommend blending with another essential oil (Lavender is a great option) Or seeking out valerian root in our
Euphoria Natural Elixir
. 
Tranquil Essential Oil Blend
: One of our most complex blends, Tranquil makes you feel calm and relaxed. The classic fragrance of Lavender, Blue Tansy, and Clary Sage mixed with exotic Sandalwood, Patchouli and Jasmine can help us take a break and breathe deeply. Use in a diffuser or spray on your bed linens with our
Tranquil Multispray
.
For Promoting Focus and Clarity
Some people who have ASD can have a hard time focusing and staying on task. This may affect performance at school, work, and other everyday activities.
Frankincense:
Frankincense has been used since biblical times to enhance a meditative state and help maintain focus. For balance, you can add a few drops to your favorite carrier oil, and massage into the bottom of the feet. This essential oil is also beautiful simply diffused on its own or blended with lavender. 
Vetiver
: Known as a grounding oil, inhale the aroma of this oil when lacking motivation or feeling disconnected. This oil can be used alone or if needing motivation on the go, consider our
Cedarwood Vetiver Roll-On
, which already contains a carrier oil, and can be taken with you nearly everywhere!
Mental Clarity Natural Elixir
: A few deep breaths of Mental Clarity can clear the foggy thinking, enhance concentration, and get your creative juices flowing once again. We recommend putting a drop on the scalp at the top of the head or using the benefits of reflexology and applying a drop on each big toe daily. You can read more about reflexology
here
.
For Increasing an Overall Sense of Calm
Another common symptom of ASD may be hyperactivity and displaying aggressive behaviors and frustration. Look for oils to help soothe and promote a sense of calm. 
Chamomile Roman
: Used in Chinese medicine for centuries, this oil may help to release emotions and dispel anger. Chamomile Roman is an oil that has been used for centuries for emotional support. Try Diffusing 1 drop of Roman Chamomile with 10 drops of
Clary Sage
to encourage relaxation and calm.
Bergamot
: Bergamot essential oil is one of the many citrus oils, and just inhaling it gives you a feeling of calm with its relaxing and uplifting aroma. It can also encourage the release of pent-up emotions, especially unexpressed anger, and may promote feelings of optimism, encouraging relaxation, and the ability to let go. Bergamot blends beautifully with chamomile, lavender, and lemon essential oils.
Serene Essential Oil Blend:
Calming and gentle. This blend soothes like a warm cup of herbal tea, and deeply inhaling Serene essential oil induces a glow of inner peace that strengthens the bond between happiness and health. Diffusing this blend can help transform the energy and mood of the room. For a calming bath, try our
Serene Bath and Body Oil
.
Numerous studies continue to occur regarding essential oils and their benefits. Essential oils may be helpful if you're looking to try a more holistic approach, help support the symptoms of ASD, or supplement your current health strategy. As with all things, safety should be your top priority, so please reach out to your physician should you have any questions. 
---