Enjoy 33% Off With Our End of Summer Sale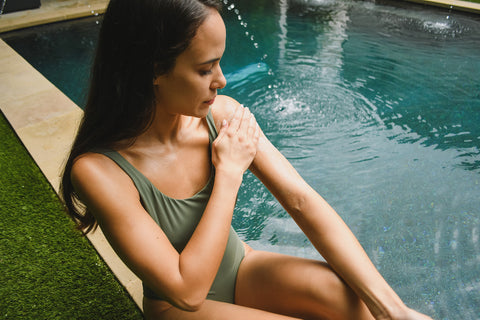 As the sun-kissed days gradually make way for the crisp allure of Fall, it's the perfect time to not only refresh your skincare regimen but also to transition your self-care routine. There's no better way to get ready to embrace the changing seasons than with our spectacular End-of-Summer sale – an incredible 33% off your entire purchase!
From the radiant glow of Summer to the cozy and comforting embrace of Fall, your skin and senses deserve the very best. To make this transition seamless, we've curated a list of 5 must-have products that will keep you glowing, nourished, and rejuvenated during this changing season.
Use code: SUMMER2023 for 33% of Source and Sir Vitál products from September 21-September 24. 
5 Must-Have Products to Make Your Summer-to-Fall Transition Seamless
Cleaner Hands Collection
With cooler temperatures and the changing of the seasons come coughs and sniffles. Stay ahead of the curve by stocking up on products from our Cleaner Hands Collection. Our Cleaner Hands Wash contains no harsh foaming agents, with a crisp, slightly spicy scent invigorates the senses as it works to get rid of dirt, grime, and other pollutants. For cleansing on the go, try our Cleaner Hands Spray, a natural alternative to drying hand sanitizers.
Mental Clarity Natural Elixir
Fall can be a rather chaotic time of year, between getting adjusted to the kid's new schedules, pre-holiday preparations, and everything in between. Clear away the fog with our Mental Clarity Natural Elixir. If you feel like you can't think straight, taking a few deep breaths of Mental Clarity can clear the foggy thinking, enhance concentration, and get your creative juices flowing once again. Refer to a Reflexology chart to find your best zone to apply this Elixir. Try a drop massaged into the top of your head!
Body Creams
It's only a matter of time before dryer skin rears its ugly head, thanks to dropping temperatures and artificial heating. Fight back with our collection of hydrating Body Creams. For those who suffer from dry, itchy, skin, try our best-selling body cream, Nourishing Body Cream. Prefer a bit of scent? Try our soothing Lavender Body Cream or uplifting Rose Body Cream.
Aromatherapy for Fall
Elevate your home for Fall with the warm embrace of Autumn-inspired aromatherapy, as comforting scents fill the air and create a cozy ambiance for the changing season. Try sweet and spicy fall favorites, such as Cinnamon Essential Oil, Clove Essential Oil, or Cardamom Essential Oil. Or try some oils that are reminiscent of the great outdoors. Cedarwood Texas Essential Oil, Cypress Essential Oil, and Clary Sage Essential Oil are all great options. 
We have two blends that are Fall favorites, Evergreen and Seasons!
Custom Facial Cocktail
The changing of the seasons is the perfect time to re-evaluate your skincare routine. Take the guesswork out of determining your skincare routine for cooler weather with our Custom Facial Cocktail. Our Customized Facial Cocktail creator empowers you to choose your ideal ingredients, resulting in the most potent and effective facial oil serum. Achieve your perfect blend in just a few simple steps. Through your selections, you're consolidating 3 to 4 skincare steps into a single process – encompassing toning, gentle hydration, care, and serum application.
Remember to use code: SUMMER2023 to enjoy 33% off Source and Sir Vitál products from September 21 to September 24. So let's bid adieu to summer and embrace the season ahead with skin that's ready to shine!
---