The Best Self-Care Rituals to Show Yourself Some TLC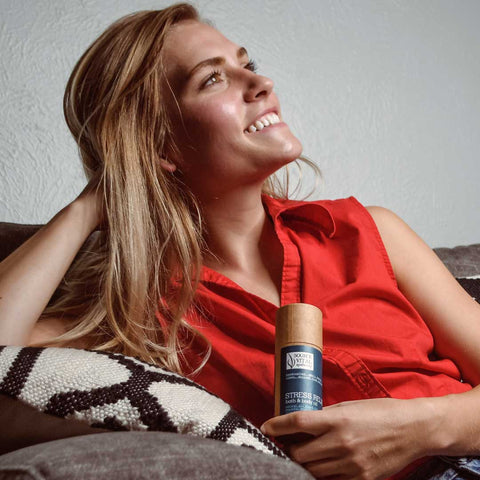 5 Ways to Relax, De-Stress and Live a More Holistic Life with Self-Care
Some are starting to ask if the self-care movement is ... well, moving on. We certainly hope it isn't!
Here is a collection of some of our favorite self-care rituals that can help you live a more healthy, holistic life. Take a sneak peek here and read below for more details on how you can incorporate self-care into your life.
Calming Morning Meditation
Quick & Effective Skin Care Ritual
De-Stress & Let Go Aromatherapy Bath
Dry Brushing
Relieving Tension at Work
Fight the Little Frustrations with a Calming Morning Meditation Session
For us, self-care is crucial to living a holistic life. We know that if you aren't getting enough sleep, aren't connecting with others, skimping out on exercising, or going to bed with a full face of makeup each night, there is going to be some sort of impact on your day-to-day life.
Maybe it shows up as not thinking straight at work, feeling lonely, dealing with digestive issues, or experiencing skin irritations such as breakouts. It could be all of those things at the same time. 
The best way to introduce self-care into your daily ritual is to do it first-thing in the morning. 
Set the mood with your favorite essential oils and take a moment for yourself. Set your intention for the day, reflect on your gratitude list and set yourself up for a great day.
See how wellness influencer, @hellonaturalmaven, Samantha creates a calm environment and uses deep breathing exercises to find her center in the morning.
For deep breathing, start by taking in a deep breathe for four seconds, starting from the stomach and imagine the air rising through the abdomen into the throat, then releasing that breath for four seconds, imaging the air going back down through the throat and into the lower abdomen.
Do several cycles of this deep breathing over several minutes to calm and relax the mind and body. It's also a great tool to use when you are at the office or in any stressful situation and need a reset.
Click here for more holistic wellness tips from Hello Natural Maven.
Quick & Effective Skin Care Routine
A good skin care routine not only fights the sign of aging and enhances the health of your skin, it is also great for you self esteem.
Clean healthy skin increases your confidence and just feels good! With a busy schedule, the key to sticking with a good beauty routine is to keep it simple. 
All you really need is:
An effective facial cleanser
Some sort of nourishing face oil serum
and a good moisturizer for your skin type
Save the 10-steps for your at-home spa night and add in some multi-taskers for nightly use. 
In fact, that was one of the inspirations for our Customized Facial Cocktail. It is a personalized skin care system that packs 3 important skin care steps into one. We like to call it a facial in a bottle because it is essentially a toner, face serum and a light-weight moisturizer.
The facial cocktail provides a face serum that protects the skin from the signs of aging, a special blend of essential oils and vegetal oils that work to ease skin concerns like acne, sensitivity or sallow-looking skin. Lastly, the formula provides light weight hydration that keeps the skin glowing.
Check out our blog, Self-Care Routines for Busy Moms for other time-savers that will keep you looking and feeling your best.
De-Stress & Let Go Aromatherapy Bath
Nothing can reset your day like a relaxing aromatherapy bath. It can transform your home into a spa-like oasis. 
In as little as 15-20 minutes a luxurious bath can make a profound difference in your well-being.
For a relaxing and beneficial aromatherapy bath you will need:
Use this recipe to uplift your spirits after a long, stressful day.
Lavender and Marjoram Bath
6 drops Marjoram Essential Oil
6 drops Lavender Essential Oil
1 oz. Carrier Oil such as Safflower or Apricot Kernel
*Always blend your essential oils with your carrier oil before adding to the bath to ensure essential oils are able to dissipate in the water.
To make the experience even more sensual, try steeping some fresh Marjoram and Lavender in warm water for 15 minutes and then adding the herbs and some Dead Sea Salts to the bath water. Add in your oil blend, light a candle and feel renewed.
For more ways to customize your bath to fit your mood or lifestyle, click here to read our blog.
Dry Brushing
Another spa-like experience that you can do at home to give your body some self-care is dry brushing. 
Dry brushing assists the body in its natural elimination process by encouraging exfoliation, but additional benefits also include:
Removal of dead skin from the body to reveal healthy, glowing, and touchable soft skin
The unclogging of pores and elimination of toxins from the body
Stimulation of the lymphatic system and increased circulation
Temporary plumping of the skin, which reduces the appearance of cellulite
Increased retention of moisture and other nutrients
Dry brushing is great to do after an illness or anytime you are feeling sluggish to give yourself a natural boost.
For a step-by-step guide to dry brushing click here.
Relieving Tension at Work
Self-care is not restricted to thing you can only do at home. Finding ways to fit it into your work day can do a lot to help your performance at work and help you to come home without feeling like your tank is on empty.
Tension-Relieving Desk Reflexology

A massage at the office may not be possible but you can give yourself a discrete and effective foot massage using a golf ball.
This is so easy and the cheapest foot massage you'll ever get! Keep a golf ball in your desk drawer at work and when you start feeling tense, roll your feet over the ball under your desk.
The feet is one of the most common places where we store tension. Take 5 minutes to roll along the bottoms of the feet - no one ever has to know!
Build a Self-Care Kit
Another great idea to keep at your desk is a self-care kit with a few of your favorite things that you can use before a stressful meeting, to fight the afternoon slump or for anytime you need a pick-me-up.
Here are some ideas you can use to create your own self-care kit from our blog, Self-Care for the Working Gal:
Click here for more ways to stay zen on-the-go. 
What are some of your favorite self-care rituals? Let us know in the comments section below. 
---