How to Get Your Home Holiday-Ready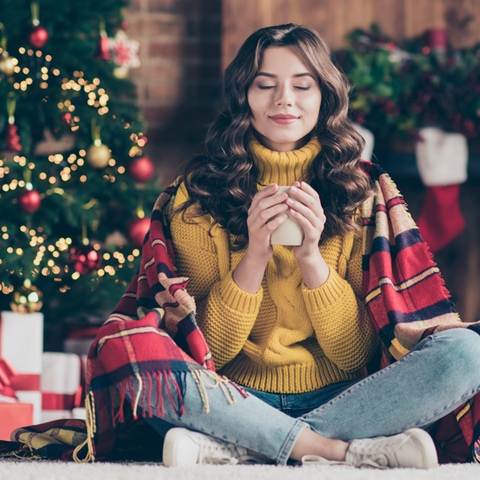 Remember back in August, when you agreed to host your family's holiday gathering? Whether it's a small, intimate gathering with just a few people, or the entire extended family is coming over for a Christmas Day brunch, the countdown is on! 
Is your home holiday-ready for your gathering and your guests? Or maybe your house is clean, but doesn't exactly feel festive? Not to worry! We've compiled a few simple ways to help you prepare your home for the holidays. 
Cleanse 
The physical act of decluttering is a great start to getting your space ready, but the cleansing we're talking about here is more about clearing out the negative energy in your space. One of the best ways to do this? Burn sage in your home, both before and after your event!
The practice of burning sage dates back to prehistoric times. Before you light your Sage Smudge Stick, remember to open a door or window so that the unwanted energy has a way to escape. You'll want to ensure that you are using sage in the most highly trafficked areas of your home. Think kitchen, living room, or anywhere large groups of people gather. Bad vibes, be gone!
Stock Amenities
One of the most overlooked areas when it comes to hosting a party? The bathroom. As the bathroom is a space that is well-used, it's important to make it a pleasant (and hygienic) experience. Whether it's stocking up your powder room for your guests for the evening, or supplying your long-term guests with personal care supplies, we've got you covered. 
Unfortunately, the holiday season also coincides with the cold and flu season. Ensure you have a non-drying, gentle hand wash at your sinks such as our Cleaner Hands Wash. Ensure you leave our Multispray 6-Pack on hand for less-than-pleasant trips to the bathroom to diminish unpleasant odors. For guests spending the night, ensure you have essentials such as our festive Peppermint Body Wash in the shower and Unscented Body Lotion for dry winter skin. 
Scent Your Space
Nothing says "Happy Holidays!" more than a warmly scented home. Skip the dishes of potpourri from the '90s and ensure your house is festively scented in more modern ways. Opt for ethically-sourced candles, such as our party-perfect Magi Aromatherapy Holiday Candle, ideal for scenting small spaces.
If you prefer to use an essential oil diffuser, select our Holiday Aromatherapy Scents Gift Set. This 4-Piece set contains our Evergreen Essential Oil Blend, Seasons Essential Oil Blend, Magi Essential Oil Blend, and Peppermint Essential Oil. For creative ways to use this kit, check out our 10 Ways to Use Our Holiday Scents Gift Set blog. 
More of a DIY Fan? Discover our blog on a few of our favorite holiday essential oil blends.
How do you get your home holiday-ready? Let us know in the comments!
---