DIY Holiday Aromatherapy Blends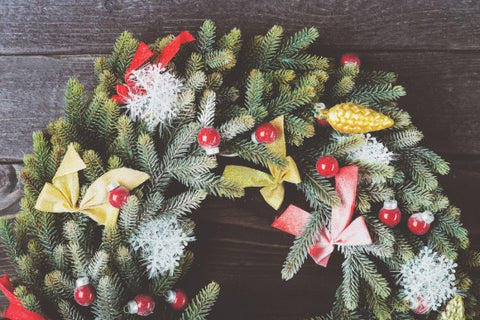 'Tis the season! If you've been having trouble getting into the holiday spirit, count on our scents of the season to help. One of the great benefits of aromatherapy is that it won't just make your home smell festive, it can also relieve the added stress this time of year brings. Whether you're planning for a holiday party or waiting for Santa to come down the chimney, breathe deep, and give our DIY aromatherapy recipes a try!
Winter Forest Blend
2 parts Pine Needle

3 parts Aniseed

6 parts Tangerine or Orange 6 parts Fir Needle
Christmas Eve Blend
15 parts Spruce

15 parts Fir Needle

11 parts Orange

1 part Cinnamon Bark

2 parts Aniseed
Holiday Spice Blend
1 part Amyris

1 part Nutmeg

1 part Cinnamon Leaf

3 parts Fir Needle

1 part Pepper Black
In addition to these DIY diffusion blends, give our Seasons blend a try. This warm and comforting blend of spices, herbs, and wood burning in the fireplace will draw feelings of nostalgia. Featuring essential oils including tangerine, nutmeg, spruce and cinnamon—it's the aroma of the holiday! So, while you're decking the halls, diffuse and enjoy. To shop our entire collection of aromatherapy products, click here.
---