Crisp and Cozy Winter Essential Oil Blends to Get You Through the Season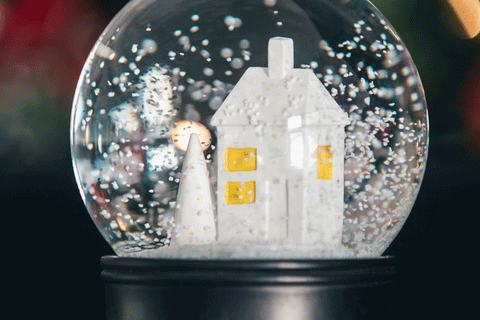 What emotions does winter stir up? We hope it's more warm, cozy fires and less cold and desolate. 
We believe wintertime is the perfect time to spend on showing yourself some love. Whether its reading a great book, taking a relaxing aromatherapy bath, wearing your fuzziest socks, perfecting your at-home spa treatments or practicing meditation, this is the season to make the most of the time indoors. 
So, bundle up and use these essential oil diffuser blends to enhance the winter months. Not only do essential oils smell good, they contain numerous benefits to support a healthy mind and uplifted spirit.
Cozy Nights
Cold outside but warm and inviting inside. This diffuser blend is reminiscent of the smell of a campfire – without the smoke! Use on those nights you cuddle up to watch a movie or read a book with a steaming cup of cocoa.
4 drops Cedarwood Texas Essential Oil
3 drops Spruce Essential Oil
2 drops Patchouli Essential Oil
2 drops Vetiver Essential Oil
2 drops Lavender Essential Oil
Want to enjoy the idea of this scent for on-the-go? Give our Cedarwood Vetiver Essential Oil Roll-On a try. It will make you feel like you are sipping a warm soothing beverage next to a roaring fire in a beautiful Aspen ski lodge. 
Winter's Nap
Sometimes that restless feeling from being stuck indoors when the weather is more frightful than friendly can impact your sleep. This blend contains some of the most soothing aromas that will put the mind and body at ease to help you rest all winter long.
4 drops Chamomile Roman Essential Oil
4 drops Lavender Essential Oil
3 drops Mandarin Essential Oil
2 drops Cedarwood Himalayan Essential Oil
Get an even better night's rest by taking an aromatherapy bath with our Serene Bath & Body Oil and Bath Salts.  
Winter Sunshine
It's hard to beat the invigorating feel of a crisp cold day without a cloud in the sky, or the quite, fresh smell after a peaceful snowfall. Use this combo when you are feeling a bit sluggish and need a mental boost. It also oils known for easy breathing, so use to encourage healthy respiratory function.
4 drops Rosemary Essential Oil
4 drops Pine Scotch Essential Oil
3 drops Lemon Essential Oil
2 drops Peppermint Essential Oil
Beat the Winter Blues 
When the outdoors get too unbearable and you start to really miss the sunshine, it's time for you to add this combo to your essential oil rotation. It brings some of the bright, happy citrus oils with a crisp evergreen scent, and Lavender always makes things better!
4 drops Petitgrain Essential Oil
3 drops Juniper Needle Essential Oil
3 drops Lavender Essential Oil
2 drops Orange Essential Oil
How to Safely Use These Winter Blends
Add these blend into your electronic aromatherapy water-based diffuser or to a tea light burner. Depending on the size you may want to double the recipe or half it. And always play with the oils to create a scent that's perfect for you – use these blends as a place to start. 
If you really enjoy these scents, you can use them topically by mixing with a carrier oil or unscented lotion, cream or balm. A good rule of thumb is to mix about 6-10 drops of pure essential oils with one ounce of carrier oil (about 6 tablespoons of carrier oil) to get a safe dilution. Always patch test to make sure there is no irritation before using on the full body.
Now, cuddle up and enjoy. If there's a blend you are loving, share it with us in the comments section. 
---