Happy Birthday, Pisces! (February 19-March 20)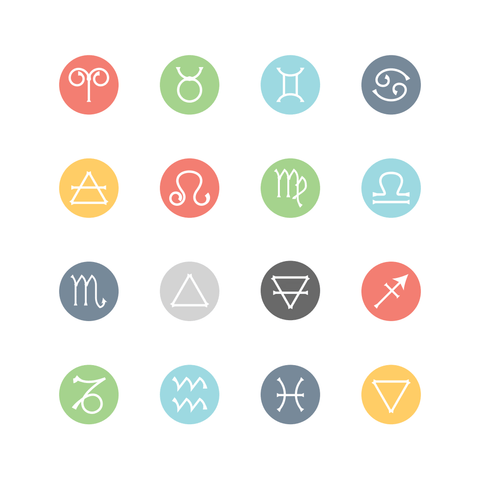 Pisces, the last constellation of the zodiac, is a true water sign. It is depicted as two fish, swimming in opposite directions, and represents the duality and sometimes inner struggle between fantasy and reality. 
These water babies are intuitive, spiritual, and are driven by making a positive difference in the lives of others. They also tend to be the most psychic of all the signs, are incredibly gentle, very affectionate, and die-hard romantics. 
Source Vital's Must Haves For the Compassionate Pisces 
Aromatherapy To Support Your Sign
To complement the sensitive, romantic nature of a Pisces, we recommend selecting our
Geranium Ylang-Ylang Roll-On
to help promote feelings of love and peace, or our
Love Roll-On
with Palmarosa, Ginger Root, and Cardamom to give you those warm, fuzzy feelings all day long. The convenient, on-the-go packaging allows you to take your desired scent with you, wherever you go. We recommend applying to your pulse points to stimulate the imagination and simultaneously keep your head out of the clouds. Try it as your signature scent!
Additionally, you can try diffusing our DIY Pisces Essential Oil Blend, combining with a carrier oil of your choice (we love
safflower oil
), or
unscented lotion
to support your sign all day long. 
Pisces Essential Oil Blend
Chakra Oil Kit
With empathy overflowing and a deep desire to positively impact other's lives, sometimes self care and reflection can fall by the wayside. Get back on track with our
Chakra Oil Kit
and
Good Vibes Carrier Oil
to seriously support your energies and achieve that much-needed balance.
Chakras are the seven energy centers in the body, positioned from base of spine to crown of head, They influence bodily processes, both physical and emotional. For use on the skin, dilute 1-2 drops of a Chakra Oil Blend with 7-10 drops (approximately 1/6 of a teaspoon) Chakra Carrier Oil and apply directly to chakra area and other pulse points to support a feeling of balance. 


MerGel Multipurpose Lotion


Appeal to the inner struggle, and reach for a product that can satisfy the duality that Pisces sometimes seek. Our
MerGel Multipurpose Lotion
can do it all- from a lightweight serum or moisturizer (for those days where you've got a serious spring in your step) and the ability to be used as a nourishing face mask (for the days where you may not want to get off the couch.)
MerGel is the most versatile weapons in your beauty arsenal. The magic comes from our special blend of algae, Hyaluronic Acid, Green Tea and Sea Buckthorn, suspended in a weightless gel-like lotion that instantly sinks into the skin, leaving it soft, hydrated and glowing. Just like a Pisces, this formula is incredibly gentle, yet hard working, 


---