Best Of 2022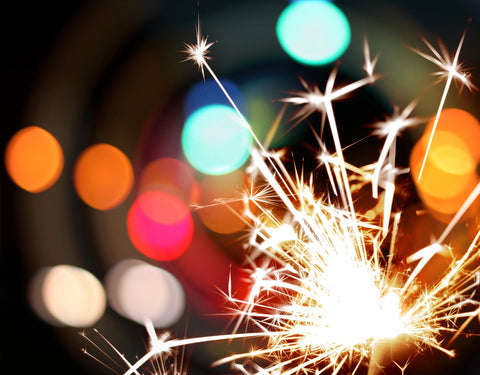 We've made it yet again to the end of another year! Now is the perfect time to reflect on our journey throughout the past twelve months. We celebrate the high points, give ourselves grace for the low points, and look ahead to what 2023 has in store for us.
At the end of each year, we at Source Vitál also take a step back to reflect on the past year. We'd love it if you joined us on a look back at new product launches, our best-selling products, and our favorite moments over the past year. Here's what we're proud of this past year.
We're Thankful
Before we dive into our newest and best products, we'd like to take a step back and express our gratitude. We're proud of our Source Vitál team, without both our veteran team members and those who are new to our family. We appreciate you!
We're so grateful to our clients, both new and long-term. Your passion for wellness, beauty, and aromatherapy continues to inspire us. We continue to be committed to supporting small businesses and offering the best experience for you. Thank you so much for your continued support of Source Vitál!
Saturdays at the Houston Beauty Market
Although it may seem like a small victory, we're officially open on Saturdays once again. For nearly two years of being closed on Saturdays due to the pandemic, we are so happy to see your smiling faces again, but now on the weekends. In the Houston Beauty Market, you'll be able to see our custom line of products in action, our CBD collection, and some of our favorite indie beauty brands. Keep up with what's happening at the Houston Beauty Market.
Our Partnerships With CleanHub and TerraCycle
This year, we announced two exciting partnerships to help reduce our carbon footprint. First, we have made a year-long commitment to become plastic-neutral with CleanHub. We were able to calculate our plastic usage based on our 2021 sales, and committed to collecting 600 pounds of plastic in 2022! You can read more about our partnership with CleanHub.
We also launched a partnership with TerraCycle this year. TerraCycle is helping to eliminate the idea of waste through its Zero Waste Box. Purchasing a boxes makes it possible for us to recycle things we wouldn't normally be able to recycle through traditional curbside services. We've purchased 3 of these Zero Waste boxes for our warehouse- 1 for safety and protective gear (such as hairnets, goggles, and gloves) and 1 for empty beauty and skincare packaging. Beauty products that may be recycled can be any brand (not just Source Vitál.). When visiting our Market, you are invited to bring in your used containers. Find out about our partnership with TerraCycle.
Expanding Our Custom Product Assortment
If you've been a Source Vitál Apothecary customer over the past few years, you know our passion for customized beauty products. It all started with our Custom Facial Cocktail and the belief that your skin wasn't made to fit in anyone else's jar or bottle. Since then we have added our Custom Beard Oil and Custom Bath Soaks. This year, we introduced our Custom Body Cocktail.
Our Custom Body Cocktail allows you to create a formula that is specific to your skin's needs. This blend of 100% natural botanical oils can help you to address all of your intentions and concerns in one bottle. To add an aromatic experience, select from some of our favorite essential oils blends.
Getting into the "Spirit" of It
In honor of Pride Month this past year, we launched a limited edition Deozein scent, Spirit. You loved it so much that we had to make Deozein Spirit a permanent part of our product assortment. Already a beloved essential oil blend, it was the perfect match to help boost enthusiasm and self-esteem in one's life with a rich, exotic scent. You can read about how we celebrated Pride Month.
Top 10 Skincare Products
Algae Deep Cleanse
Soothing Cream
Custom Facial Cocktail
Algae Serums
Lavender Cleanser
Lemon Gel Cleanser
SV23 Phyto Serum
Algae Deep Scrub
Blue Tansy Toning Essence
Cucumber Rose Eye Cream
Top 10 Bath & Body Products
Nourishing Body Cream
Aromatic Algae Extract
Stress Relief Body Wash
Lavender Body Lotion
Lavender Body Wash
Peppermint Body Wash
Invigorating Body Wash
Make Your Own Bath Salts
Lemongrass Mani-Pedi Cream
Lemongrass Body Lotion
Top 10 Aromatherapy Products
Lavender Essential Oil
Millennium Essential Oil Blend
Fresh Essential Oil Blend
Eucalyptus Essential Oil
Stress Relief Essential Oil Blend
Tranquil Aromatherapy Inhaler
Meditate Essential Oil Roll-On
Peppermint Essential Oil
Sweet Dreams Essential Oil Roll-On
Respiratory Aromatherapy Inhaler
Top 10 Personal Care Products
Deozein Natural Deodorants
Cleaner Hands Wash
Cleaner Hands Spray
Organic Lip Balms
Tranquil MultiSpray
First Aid Spray
First Aid Oil
Sports Balm
After Workout MultiSpray
Allevia Natural Elixir
---