Which Carrier Oil is Right For You?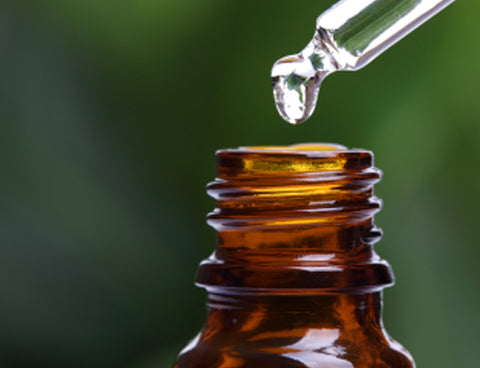 If you've ever used essential oils, you know how therapeutic, aromatic, and useful they can be. On their own, essential oils are potent and can be irritating or dangerous if applied directly to the skin. That's where carrier oils come in. 
When it comes to carrier oils, there's not a single best" option. What works for you depends entirely on your skin type, preferences, budget, and usage. Not sure where to begin when it comes to carrier oils? Read on to find the best carrier oil for you!
What is a Carrier Oil?
Before we dive into finding the right carrier oil for you, we should discuss what carrier oil is. Carrier oils are oils that are cold or expeller-pressed from nuts, seeds, or even a whole fruit. The final result is an oil that's rich in fatty acids, vitamins, and other skin-healing components. They can be used alone on the skin or can be used to "carry" essential oils to the skin in a safe way.
Carrier oils are important in aromatherapy because they provide a buffer for the skin. Many essential oils can cause an uncomfortable reaction on the skin, so mixing an essential oil with a carrier oil can be necessary when applied topically. Most carrier oils are unscented, or very lightly scented, and don't interfere with an essential oil's therapeutic properties. No matter what carrier oil you choose, it will be able to blend well with your choice of essential oils. 
Types of Carrier Oils
There are numerous types of carrier oils, so we'll be focusing on seven of the most popular. We'll cover the skin types they are best for, how to use them, and the benefits of each. 
Abyssinian Oil
If you feel like most oils are too heavy and clog your pores? Then
Abyssinian Oil
may be for you! Abyssinian Seed Oil comes from a mustard plant and is native to the Mediterranean region. Abyssinian Oil is a rich source of unsaturated fatty acids, this oil gives the appearance of smooth, supple skin, and helps to reduce the appearance of lines and wrinkles.
Abyssinian Oil leaves behind no greasiness, making it ideal for oily skin types. It gives a repaired look and feel to damaged or brittle hair, or offers light hydration and calmness to the skin. It carries a very light aroma and has a long shelf life. 
Apricot Kernel Oil
As the name suggests,
Apricot Kernel Oil
is derived from the kernels of the apricot fruit. Apricot Kernel is a nourishing carrier oil that is beneficial for all skin types, especially dehydrated, delicate, mature, or sensitive skin. It relieves itching, soreness, dryness, and the feeling of inflammation.
Apricot Kernel Oil can help make the skin appear brighter, and make dark spots less noticeable. It contains antiseptic, antibacterial, and antioxidant properties, which can help the healing process when it comes to blemishes and help to protect against environmental damage.
Camellia Oil
Camellia Oil
is derived from the seeds of a flowering tree native to China and Japan and is a member of the tea family. Camellia Oil is deeply nourishing, and penetrates the skin quickly, without leaving any greasy residue. It restores moisture and strengthens and improves the look of acne and other irritations, making it ideal for all skin types. Historically, it was used by Geishas to promote shiny, healthy hair and to improve the look of dandruff.
Camellia Oil is packed with skin-loving vitamins, minerals, and fatty acids that protect the skin from the signs of aging. It also contains the ability to assist the body's ability to regenerate healthy cells and diminish the feeling of inflammation. 
Coconut Oil
Undoubtedly one of the most recognizable carrier oils,
Coconut Oil
is often touted for its many uses. Our Coconut Oil is certified organic, unrefined, virgin, and cold-pressed. This means it is free from additives and impurities, carries a rich Coconut aroma, and melts easily into the skin, making it a true beauty go-to!
Coconut oil is rich in omega-3 fatty acids and Vitamin E is made from fresh Coconut milk, which means it leaves your skin and hair feeling super soft and moisturized. Ideal for use on its own or as a carrier oil, this oil is non-greasy, super absorbent, and suited to all skin types. Some of the most popular uses are as a hair treatment, a lip balm, body oil, or as eye makeup remover.  
Safflower Oil
Only the cosmetic grade Safflower, with a Hi-Oleic content, like ours, is appropriate for use in skin and body care and aromatherapy. It's important to not confuse it with culinary
Safflower Oil
, used in cooking. This oil is often used to reduce the appearance of aging, specifically fine lines and wrinkles. It penetrates the skin easily and moisturizes well.
Safflower Oil is an excellent choice as an essential oil carrier system. Its light consistency and odorless smell, make it a very popular base oil for aromatherapy blends. It's also an ideal oil for massage therapy. 
Sunflower Oil
For very dry and delicate skin types, Sunflower Oil is an excellent choice. It's incredibly emollient, hydrating, and very common in many cosmetic formulations. Sunflower Oil is rich in antioxidants, helping to prevent environmental damage, as well as vitamin E, which helps to moisturize and protect the skin.
With protective antioxidants and its ability to retain moisture, Sunflower Oil can help minimize the look of fine lines and wrinkles. It's fairly odorless, making it a good option for blending in aromatherapy. 
Vitamin E Oil
Vitamin E Oil often touted as one of Mother Nature's preservatives, not only keeps products their freshest but also keeps skin looking ageless.
Vitamin E Oil
penetrates deeply into the skin, moisturizing and providing the feel of healing support. After application, the complexion looks smoother, brighter, and more youthful. It's mild enough for use on the face and body and suitable for all skin types. 
This versatile, conditioning oil is chock full of healthy antioxidants and helps to fade the appearance of scars, spots, and sun damage. It can be used for healing scratches, cuts, and burns to prevent the appearance of scarring. It can also be applied to hyperpigmentation and sun-damaged skin for the appearance of an even-looking skin tone.
What is your favorite carrier oil to use? Let us know in the comments!
---