Summer Skin Care Rescue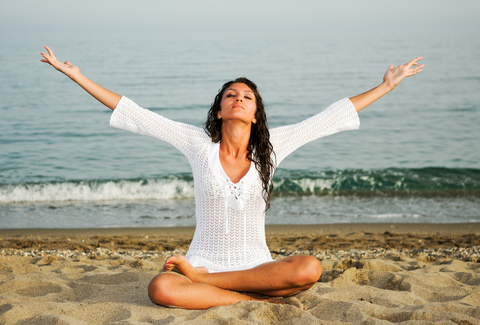 For many, summertime means rest, relaxation, and time spent outdoors with the family. Unfortunately, it's easy to neglect our skin when we're busy having fun. Between sunshine, chlorine, insect bites and heat, our skin takes a beating over the summer. Skin damage is bound to happen, but we've got you covered.
Prevent
Did you know your skin is your largest organ? As such, it's imperative you take steps to protect it. UV levels can wreak havoc on unprotected skin, and contribute to wrinkles, age spots, premature aging and skin cancer. Your greatest ally in the fight against these is sunscreen … and lots of it!
There are two types of UV rays that can be damaging to the skin – UVA and UVB. UVB rays are what cause sunburn, while UVA rays penetrate more deeply, causing photo-aging. Both are damaging to the skin, so it's important to pick up a sunscreen that's labeled as "broad-spectrum," which protects against both types.
Apply sunscreen at least 15-30 minutes before sun exposure to ensure the active ingredients have time to take effect. Be sure to re-apply every two hours, or immediately after getting wet, to stay protected all day. This one from Badger is great – it has broad-spectrum protection and it's water resistant.
Maintain
While it's important to prevent sun damage, it's equally important to take care of and maintain the skin we're in. Consistent sweat and sunscreen use can cause congestion in the skin, so you may need to switch to a heavier-duty cleanser during the summer. Try something like Algae Deep Cleanse to keep pores clear – bentonite clay purifies, while red algae feeds the skin and geranium essential oil soothes.
As the skin around the eyes is especially delicate, extra care should be taken in the summertime to prevent premature aging. To prevent crow's-feet, be sure to wear sunglasses outdoors, and invest in a good eye cream. Our Cucumber Eye Cream is excellent for the summer months – it's light enough that it doesn't feel greasy, but adds serious hydration. Plus, its cool, refreshing feel is particularly effective when the weather gets warm. If you want to up your eye cream's game, keep it in the refrigerator. It feels great, and the cold helps reduce puffiness.
Soothe
Despite our best efforts to protect our skin, sunburn and insect bites happen. When they do, we need to be prepared. Our Cool Body Mask  helps cool and soothe inflamed skin, and can help alleviate discomfort caused by sunburn and windburn.
Additionally, our First Aid Spray is a summertime essential. This spray can be used to help relieve irritation caused by rashes, insect bites, burns, bruises and sunburns, too. This fast-acting formula is the perfect companion in your summer travel bag. 
What are your summer skin must-haves? Sound off in the comments below!
---