Prioritizing Men's Health: A November Commitment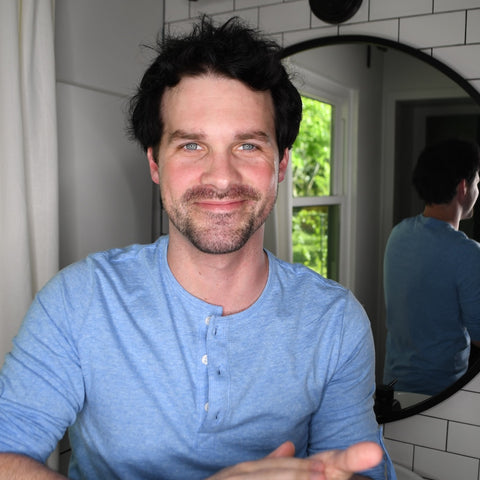 November is more than just the arrival of the holiday season; it's a dedicated time to focus on an aspect of health that often doesn't receive the attention it deserves – men's health. During Men's Health Awareness Month, we aim to cast a spotlight on several significant issues, including prostate and testicular cancer, mental health, and suicide prevention. It's a time for us to recognize these concerns, take meaningful action, and collectively work towards positive change.
The statistics are stark reminders of the urgency surrounding men's health issues. On average, men live five years less than women, and this is largely due to reasons that are preventable. In this crucial endeavor, the Movember Foundation has emerged as a driving force. Their mission is ambitious but vital: to reduce premature male mortality by 25% by 2030. With over 1,200 projects worldwide, they've been funding groundbreaking research and reshaping the way healthcare services reach and engage with men.
Supporting Men's Health Through Sir Vitál
At Sir Vitál, we believe that awareness must translate into action. That's why, throughout the entire month of November, we're taking a meaningful step to contribute to the cause. For every Sir Vitál order, we're donating $1 to the Movember Foundation. It's a small gesture that can make a significant impact in the battle for men's well-being, and it underscores our commitment to the health and happiness of our community.
Empowering Men to Take Control of Their Health
Taking control of one's health is an essential part of this journey. The Movember Foundation has thoughtfully outlined five fundamental steps to empower men to be proactive about their health, encompassing both physical and mental well-being.
Stay Connected
Our relationships with friends and family are pivotal in maintaining mental health. Regularly checking in with loved ones not only enhances our own well-being but can also be life-saving for others. Prioritizing those connections is a simple yet impactful step towards better mental health.
Keep Moving
Staying physically active is one of the most effective ways to ensure overall health. Whether it's a brisk walk, a gym session, or a friendly game of golf, finding an activity that excites you is the key. Every bit of movement counts and contributes to your well-being.
Positivity and Openness
Life has its ups and downs, but focusing on the positive aspects and being open about challenges can greatly benefit mental health. Sharing your thoughts and feelings with others is not just liberating; it's an opportunity to connect with people who may be experiencing similar issues.
Know Your Medical History
Understanding your family's medical history is vital. It influences your risk of various health conditions, including cancer, diabetes, heart disease, and more. This knowledge is your power to take control of your health and make informed decisions.
Take Action
You are the best judge of your own body. If something doesn't feel right, don't hesitate to consult your physician. Early detection can be life-saving, and your proactive approach can make all the difference.
Sir Vitál: A Commitment to Confidence and Well-being
At Sir Vitál, we've made it our mission to elevate the daily grooming ritual into a rewarding experience. We believe that there is a unique sense of ease and quiet confidence that comes from taking care of oneself, and it has the power to transform your connection with yourself and others.
Our products are clean, natural, and designed to inspire and support confidence and self-growth. Not only are they effective, but they also feel amazing. This November, your purchase from our Sir Vitál collection goes beyond enhancing your self-care routine; it's about contributing to a greater cause.
We're donating $1 for every order to The Movember Foundation. By choosing our products, you're not only looking and feeling good but also making a meaningful impact.
Our Favorite Products That Give Back
Manifest
Confidently stay fresh with our evergreen scented Manifest Natural Deodorant, free from harmful aluminums and irritating baking soda. Its unique formula, with pure essential oils and natural extracts, not only eliminates body odor but also transports you to a serene forest.
Evolve
Evolve is your go-to natural cologne for a cozy, woodsy scent that embraces the power of aromatherapy. It's like a comforting, fireside chat in a mountain cabin, thanks to its blend of Spruce, Patchouli, Cedarwood, Frankincense, Vetiver, and our secret proprietary oils.
Soothe
Experience post-shave bliss with our lightweight, alcohol-free lotion, Sir Vitál Soothe. Packed with Aloe Vera, Seaweed, Hemp Seed Oil, and a special blend of essential oils, it cools and hydrates your skin, banishing irritation and ingrown hairs. Say hello to a soft, smooth complexion, protected against redness and the elements. Face the day with ultimate comfort and confidence.
This November, join us in supporting Men's Health Awareness Month. Explore our Sir Vitál Collection today and discover how self-care can become a powerful force for positive change in the world of men's health. Together, we can make a difference.
---