Sing Mom's Praises With Luxurious Mother's Day Gifts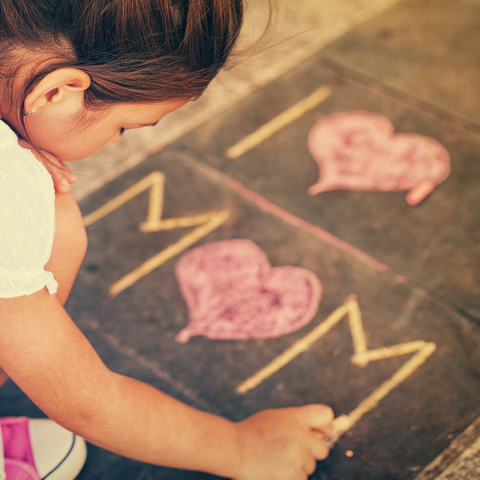 Source Vitál Apothecary's Best Gifts for Mom
Each Mother's Day we search for unique ways to celebrate the moms and mom-like figures in our lives. 
This year, we drew inspiration from songs that celebrate these special ladies and came up with numerous ways to help mom relax, unwind, and indulge.
Below, you'll find a selection of glorious beauty goodies for all the special women on your list: mom, wife, grandma, aunt, fur mama, mother of your child and any other maternal figures in your life. 
For the Advice-Giving Mama
The Shirelles: "Mama Said"
"Mama said there'll be days like this, there'll be days like this, my mama said."
Thank the woman you can always reach out to for help, day or night – and for all the wrinkles and grey hairs you may have caused her in the first place. 
The advice-giving mama is wise beyond her years, but her skin certainly doesn't need to look that way. 
Our Mom, Sorry For The Wrinkles Gift Set is the epitome of natural luxury, and contains our beloved luxe oil, SV23, and gorgeous rose quartz facial roller.  
When used together, this combo will help to smooth away the look of puffiness and improve the look of fine lines and wrinkles, all while relieving the feeling of tension in the face.
For the Mom That's Become Your Best Friend
 Spice Girls: "Mama"
"Back then I didn't know why you were misunderstood. So now I see through your eyes all that you did was love."
You may have had your differences, but over time, your mom has become your rock, confidante, and best friend. Her knack for providing tough love, and truth telling always has your best interest at heart, and she only wants the best for you.
Give back to her with your time, and some much-needed pampering. 
The Multi-Mask Tower is the perfect way for the two of you to decompress, while catching up.

This three-piece set is everything you need for multimasking miracles: Charcoal Clay Mask for oily, congested, acne-prone areas (hello t-zone!); Ageless Algae Mask for nourishing, hydrating and reinvigorating the skin; and Matcha Cool Mask for sensitive skin, hydration and calming the look of redness and irritation.
Is your mama more DIY? Our Make Your Own Mask Kit allows you to be your own product chemist, while addressing skin concerns through customization. Each kit makes between four and six fresh, spa-quality facial masks. Perfect for an at-home spa day!
For the New Mama
Boyz II Men: "A Song for Mama"
"Mama, Mama you're the queen of my heart. Your love is like tears from the stars, yes it is."
It is said that being a mom is truly the hardest, and yet, the most rewarding job in the world. New moms, in particular are likely in need of a well-deserved break.
Give mom the afternoon off and set her up with the Mommy & Me Gift Set. 
Using this 4-piece kit packed with products infused with deeply relaxing Lavender Essential Oil, she can take some much-deserved "me time" to enjoy a long, luxurious, shower or bath, followed with moisturizing body care, and finish with a spritz of linen spray and lavender-scented aromatherapy rollerball to help her settle into a tranquil nap to recharge those mom batteries.
The Long-Distance Mama
 Kacey Musgraves: "Mother"
"Wish we didn't live so far from each other. I'm just sitting here, thinking 'bout the time that's slipping. And missing my mother."
For those of us who aren't lucky enough to live close to our mothers, celebrating the holiday can pose a challenge in making the holiday special. 
Rather than sending flowers, send her something that will last much, much longer. 
Our Roses For Mom Gift Set will surely send her off to a rose-scented bliss. The set includes a bouquet of Rose Patchouli Body Wash, Camellia Rose Body Lotion, and a Makana Rosewater Candle. All the beauty of rose blooms, with no wilting. 
For the Mom You Haven't Seen in A While
Ozzy Osbourne: "Mama, I'm Coming Home"
"Times have changed and times are strange, Here I come, but I ain't the same. Mama, I'm coming home"
Many of us have been dreaming of a post-covid world, and with that, being able to embrace loved ones again and make up for lost time. 
If visiting with your mom in-person is in the plans, ensure you are coming with a present! 
One of our favorites - the Spa from Home Customized Kit allows you to create her a personalized spa experience for mom by hand selecting a facial mask, facial serum, body treatment product, bath salts, and a candle, to fit her needs. 
That's true head-to-toe pampering at its best!
For more Mother's Day gift ideas click here to browse out curated collection dedicated to showing mom how much you love and appreciate her.
To all the amazing women out there, we salute you! You continue to inspire us. Happy Mother's Day! 
 ABOUT THE AUTHOR
Tracey Ellis is a beauty enthusiast with over a decade of experience in the beauty industry. You can find her in the lab, manufacturing Source Vitál Products. Tracey is a New Yorker living in Texas and spends her time cooking and spoiling her miniature husky, Tabasco.
Read More Mom-Inspired Articles
---