Cheers to the Holiday Season With the Source Vitál Cocktail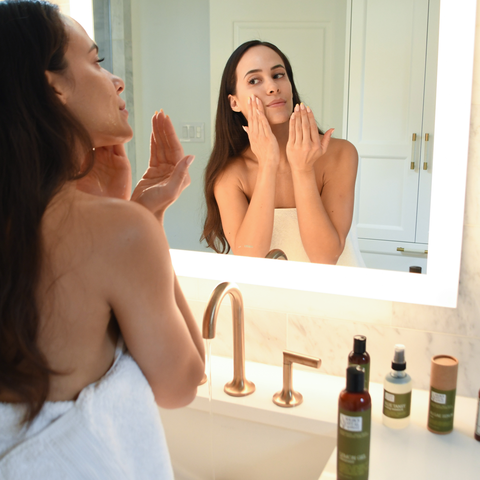 Give your skin something to celebrate.
This holiday season, toast with a different type of cocktail—one that'll hydrate and provide your face with the nutrition it needs.
The Source Vitál Apothecary cocktail is one of our favorite recipes for great skin!
Here's how to mix it up:
Cleanse and tone your face.
Mist your face and neck with Sea Tonic.
Massage in Algae Serum and the Face Oil Infusion ideal for your skin type.
For additional hydration, include Liposome Serum.
Repeat, everyday morning and night or morning or night depending on your skin type.
The combination of ingredients in this recipe provides nutrition and intensive care for the face. The hydrating properties in the serums and infusions also make a great moisturizer.
Added bonus – this skin care potion also helps to reveal skin that looks and feels ageless! So raise a glass, and enjoy this cocktail that's good for you (and your skin)!
For information about which products are best suited for your complexion, click here to check out our Skin Care Primer.
Cheers to great skin!
Read More Articles Like This:
---