7 Amazing Father's Day Gifts Your Dad Will Love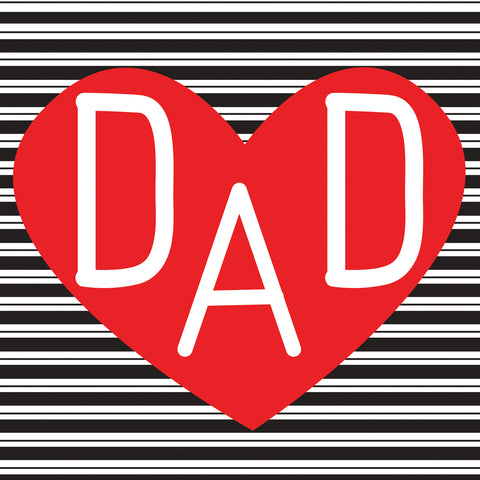 What's a better way to show your dad you care, then with products that will care for his mind, body and spirit?
Pamper your pop with a Father's Day gift that will make him feel like a king, not just for the day but every time he treats himself to his morning shave, a moment of relaxation, and other wellness rituals.
Here are 7 great gift ideas that are perfect for all the special men in your life. 
For the Well-Groomed Dad
For the stylish dad, or any who appreciate high-quality, hand crafted goods, don't even think about getting him cheap, drying grooming products. Only the best will do.
Our Sir Vitál line, created specially for men's skin, is made with 100% natural hard-working ingredients like Organic Hemp Seed Oil, Seaweed, Aloe Vera and pure essential oils. 
The 7-piece collecting includes a facial cleanser, shaving cream, after shave lotion, three functional beard oils and a natural cologne. 
A great way to introduce your father to the world of Sir Vitál is with our convenient 5-piece travel kit.
It includes everything needed to keep his grooming in check while on-the-go. He'll be ready to look his best while away on business or enjoying summer vacation.
Perfect for dapper dads as well as those looking to upgrade their daily shave.
Yes, cologne is a traditional Father's Day gift, however Dude is far from ordinary. Created by our founder, Jerry Pope, Dude is a part of our limited edition 30th anniversary collection.
Jerry's expert hand blended Lime, Sandalwood, Vetiver, and Cedarwood Essential Oils to create a unique masculine scent that is sure to turn heads. 
For the Fit Father
Does your dad like to break a sweat? Treat his sore muscles to all-natural body care products that will keep him active, healthy and feeling like a million bucks.
This is the ultimate collection of products to promote peak performance and recovery for athletes and any who lead an active lifestyle.
Whether it's putting in time at the gym, on the bike, or on the job site, this kit works from the inside out to nourish, care and protect the body and ease the feeling of exhaustion from strenuous activity.
The 10-piece kit includes: Sports Balm Roll-On, Analgesic Bath Salts and Bath & Body Oil, Algae Nutrio Vitamin & Mineral Supplement, After Workout Spray, Deozein Natural Deodorant Spray, First Aid Spray, Peppermint Body Wash, Invigorating Essential Oil Roll-On, and Vanilla Lip Balm.
It is the gift that keeps on giving! 
4. After Workout Kit
Want something a little more basic, give the After Workout Kit a try. Packed with 4 travel-friendly products, it is perfect for your dad to throw in his gym bag or keep in the locker for quick clean up after a sweaty workout. 
For Dads That Need to Unwind
Managing stress is extremely important for your health. For those dads that are putting in a lot of hours at work and always burning the candle at both ends, give him a reason to slow down and recharge those batteries. 
Aromatherapy is a great way to give the mind and body a little rest, even in the middle of a hectic day. Our Kick Back Essential Roll-On kit has been specially curated with some of our most relaxing and stress-busting essential oils blends. 
From deep sleep to easing nervous tension, and promoting an uplifted state of mind, there is a rollerball that will bring your dad some quiet relief.
Make your gift of relaxation extra special by custom making a personalized bath soak for your dad. Choose from scents he will love, ingredients to nourish and formulas that will care for his personal needs, from relaxation, to easing achy joints and muscles.
It will have his name on it, and since it comes from you it's a great excuse for him to take a moment and let his worries float away.  
For the "Hard to Buy For" Father
Not sure what best suits your father's fancy? Get him an e-gift card and let him pick out something for himself! It's versatile and convenient.
Choose a dollar amount that best fits your budget and the e-gift card will be delivered straight to his inbox. No postage necessary, no worrying about if it will get there on time! 
Don't forget, Father's Day is Sunday, June 16. Click here to shop our full Father's Day gift guide today. Need any recommendations? Send us an email at sales@sourcevital.com or give us a call toll free at 800.880.6457. 
---