Attention Procrastinators: 5 Last-Minute Gift Ideas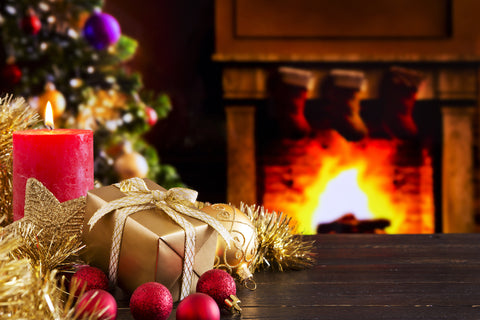 Can you believe that it's December already? As we approach the Christmas deadline, stress levels tend to increase. Combine that with tight shipping deadlines and out-of-stock items, and you've got a recipe for disaster on your hands. 
Procrastinators tend to work best under pressure (or so we tell ourselves!) but even we need a helping hand from time to time. Here's a list of 5 foolproof gifts that are sure to delight, and arrive in time for the holidays. 
Custom Gifts
You may be thinking "Wait, don't custom gifts take weeks to be delivered?" Not at Source Vitál. Our Custom Product assortment allows you to create a gift as unique as the recipient! 
For the skincare aficionado, give the gift of our Custom Facial Cocktail. It's an indulgent way to experience 4 skincare steps in one personalized product. Got a DIY guru in your life? Pamper them with our Make Your Own Facial Mask Kit, which allows the recipient to concoct 4 face masks. 
For the person who has everything, give them our newest custom product, our Custom Body Oil Cocktail. It provides long-lasting hydration, is fast absorbing, and perfect for the dry skin that can come with the winter weather. 
Winter Wonder Holiday Body Wash
Our seasonal body wash is back! Reminiscent of a sacred cedar chest and the exhilaration of walking through a pine forest, our Winter Wonder Holiday Body Wash is the cure for keeping the Grinch away during the holiday season.
Not only is this body wash made with healthy, natural ingredients, it leaves the skin feeling nourished and soft, never dry and stripped. Best of all, the bottle is super festive, meaning minimal wrapping is all you need! Take it from Deborah F, who left this review: "I used it for gifts and put in mini champagne buckets. Adorable!"
Essential Oil Roll-Ons
Need a small gift for someone in a pinch? Give the gift of our Essential Oil Roll-Ons. Our roll-ons are perfect for your handbag, car, or desk drawer, giving you the power of aromatherapy on the go. With 43 essential oil roll-ons to choose from, you're sure to find the perfect match for your recipient.
Choose our Stress Relief Roll-On for tension, Sweet Dreams for restful sleep, Peppermint to awaken the senses or Hangover for those times when you may have had a bit too much. Can't decide? Check out our Roll-On Gift Sets. 
Our Sir Vitál Collection
Sometimes men can be notoriously difficult to buy for, so why not give them the gift of youthful skin? Men's skin goes through a lot. Daily shaving and exposure to environmental elements can take their toll, making skin look dull, rough, and damaged. 
For the guy on the go or skincare novice, give our Sir Vitál Travel Kit. This kit comes in a sturdy, mesh bag that's convenient to throw in your gym back or pack into your luggage. It contains our MANIFEST Natural Deodorant, CLEANSE facial cleanser, SHAVE shaving cream, SOOTHE aftershave, your choice of beard oil, and our EVOLVE Natural Cologne. You can view our entire Sir Vitál Collection here. 
Source Vitál E-Gift Card
If you're feeling super stumped on what to give, or you're really down to the wire, consider sending a Source Vitál E-Gift Card! With a Source Vitál eGift Card, you can give that special someone the gift of holistic wellness that nourishes skin, body, and spirit.
Just select the amount of the gift card needed on our website, and complete your purchase. After checkout, your e-gift card will be sent to your inbox with a special code and instructions on how to redeem it. You can then personalize and forward it to the recipient! 
Mind The Shipping (and Shopping!) Deadlines
With shipping delays at an all-time high, it's best to be one step ahead of the curve. That's why we've compiled a list of deadlines for you to be mindful of while you're shopping with us! As always, we do offer complimentary shipping on orders over $25. 
The majority of our shipping is done via USPS and UPS. To allow us time to pack and ship your orders, December 15 is our deadline for free shipments. Expedited shipping is available.   
Do you live in the Houston Metro Area? You may also use our curbside pick-up option during regular business hours.  Additionally, you are welcome to shop with us in our newly expanded Houston Beauty Market. We are open Monday-Friday from 10 am-6 pm and Saturday from 10 am-5 pm. You can find additional information here. 
We are closed on Saturday, December 24 through Monday, December 26th, so our employees can spend time with their families.
Happy Holidays and Happy Shopping from all of us at Source Vital!
---