5 Essential Oils You Need for Natural Home Cleaning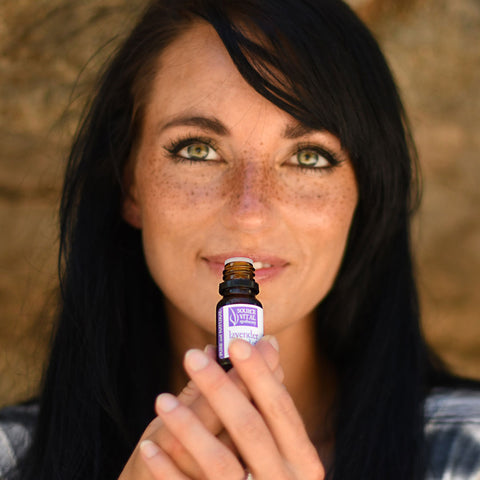 How To Naturally Cleanse and Purify the Home from Dirt, Grime and Germs Using Essential Oils
Spring cleaning, daily maintenance or protecting your home and family during the time of Covid-19, essential oils are a great option to enhance your cleaning caddy.
Many oils contain powerful cleansing and purifying properties that both keep your high-touch surfaces clean while enhancing your everyday health and wellness.
Essential Oils to Consider for Your DIY Cleansing
Here are some of our favorite oils to have on-hand to promote a healthy household.
Lemon is one of the most popular essential oils in aromatherapy. Its clean and citrusy scent make it an ideal ingredient in a variety of skin care and home cleansing rituals. 
It is perfect to use in the kitchen on countertops and even cutting boards.
Lemongrass has a scent that immediately makes you think of cleaning. This is true for both the spirit and physical spaces. It promotes letting go of negative feelings and is energizing.
Note: While Lemongrass oil is considered safe to use around dogs, it should be avoided if you have cats.
Eucalyptus essential oil is often associated with colds and flu because of its camphor-like aroma. You smell it and immediately want to take a deep breath. It is a great addition to your home aromatherapy kit and great for household cleaning.
We love the idea of using it in the bathroom to give it a spa-like feel.
Lavender is the most versatile of all essential oils, in fact it is considered the universal oil. Non-toxic, non-irritating, it is safe for all skin types and has a nearly endless list of uses and benefits. Many cultures have long employed Lavender oil in folk remedies praising its powerful purifying and soothing properties.
Lavender also blends well with most other oils, so have fun making your own cleansing blend.
5. Clove Essential Oil
Traditionally used for medicinal purposes. Clove contains purifying properties that cleanse and protect the skin, boost the body's natural immunity defenses. That's why it is one of the main oils in our Cleaner Hands collection.
Honorable Mentions
For those essential oil addicts, here are a few other oils you can add to your home cleaning collection. 
If you are a beginner, consider investing in one of our Essential Oil Starter Kits or the Healthy Home Kit that has nearly everything you need to clean, protect and treat common household issues. 
DIY Home Cleanser Recipes
Want to start making your own home surface cleansers? Click here to read our blog full of great all-natural recipes. 
 ABOUT THE AUTHOR
Tr
acey Ellis is a beauty enthusiast with over a decade of experience in the beauty industry. You can find her in the lab, manufacturing Source Vitál Products. Tracey is a New Yorker living in Texas and spends her time cooking and spoiling her miniature husky, Tabasco.
More Articles Like This:
Shop Our Best-Selling Essential Oils:
---