Six Holistic Treatments for Athletes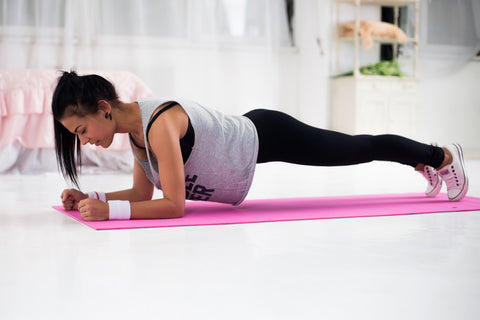 From yoga to CrossFit, taking on an athletic lifestyle can create opportunities for stiff, pulled muscles, achy joints, and sunburnt skin. Prevent and treat these ailments through the following holistic care routes!
Capsaicin in cayenne pepper: This treatment is a natural muscle relaxant because it prevents activation of the brain's pain transmitters. Capsaicin is an antispasmodic and is anti-inflammatory. It increases body heat and strengthens the heart without increasing blood pressure. Mixed with a carrier oil, it can be applied topically to the sore muscle area. Take a look at our carrier oils, such as apricot kernel oil, which is a great option for this remedy.
First Aid Spray: Our First Aid Spray includes aloe vera to soothe rashes and skin burns and is suitable for mild sunburns. Both healing and hydrating, First Aid Spray has tea tree, cypress, cucumber and green tea elements. Next time you return from conquering the trails, consider the First Aid Spray for tender, irritated skin.
Compression wear: Form-fitting garments often made from spandex-similar material keeps active muscles warm to prevent muscle strain and fatigue. The garments also pull sweat away from the body to prevent rashes and chafing.
Sports Balm: Elements of our Sports Balm include sandalwood, sweet birch and peppermint. Infused with natural menthol, this balm is perfect for a post-workout massage. It relieves muscle soreness to the applied area. Tip: Applying ice to musculoskeletal injuries reduces swelling and promotes a faster recovery. Natural menthol is a cooling agent, which can help this process.
Basil essential oil: Basil oil soothes sore muscles and joints and minor irritations, promotes mental alertness, and acts as a cooling agent for the skin. Consider applying a few drops of this oil topically onto sore muscle areas from running long distances, such as the calves. 
Bath Salts and Analgesic Bath Oil: Specially designed for sore muscles and joints, this bath salt and oil combination provides the ultimate soothing, tub-soaking experience after long runs and intense cardio.
For more holistic lifestyle tips and suggestions, follow our social media and continue to keep up with our blog!
---