Yes, You Do Have Time to Use a Face Mask!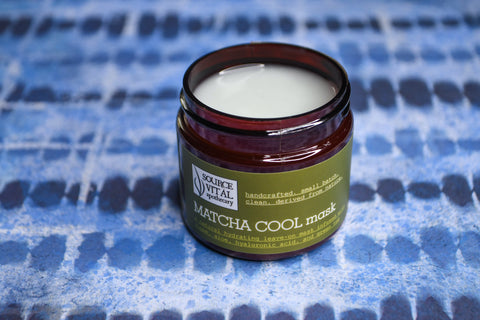 Picture this: you're rushing through your morning routine, trying to get ready for the day ahead. Amidst the flurry of activity, you may think there's no way to squeeze in a face mask. In the hustle and bustle of our daily lives, finding time for a comprehensive skincare routine can often feel like a luxury. With a never-ending to-do list and constant demands on our time, self-care can easily take a backseat. 
Luckily, there's a skincare solution that can be seamlessly integrated into our busy schedules. A face mask. These little pots of wonder can work their magic in just a few minutes, providing a multitude of benefits for your skin. So, let's embark on a journey to discover how you can make the most of face masks and enjoy their beauty-boosting effects without sacrificing precious time.
How to Squeeze in a Face Mask With Minimal Time
While You Get Ready For Your Day
Mornings can be a whirlwind of activity, but that doesn't mean you can't indulge in a face mask. Consider incorporating it into your getting-ready routine. While you're eating your breakfast, picking out your clothes, brushing your teeth, or packing your lunch, apply a quick-drying mask, like our Charcoal Clay Mask. Clay-based masks work their magic in just a few minutes, allowing you to multitask effortlessly. By the time you're done with your morning routine, your skin will be revitalized, glowing, and ready to take on the day.
In the Shower 
Take advantage of your shower time to pamper your skin with a face mask. All Source Vital masks are shower-friendly. After cleansing your face, apply the mask and let it work its wonders while you wash your hair or indulge in a few moments of relaxation under the warm water. The steam from the shower will enhance the mask's efficacy, leaving your skin deeply cleansed, refreshed, and prepped for the day ahead. Rinsing your mask off in the shower also eliminates the potential for a mess in your sink. Win-win. Our favorite mask for in-the-shower masking? Ageless Algae Mask. 
Overnight
For those who feel strapped for time during the day, overnight masks are a game-changer. These masks are designed to be left on your skin while you sleep, eliminating the need for any additional time commitment. Our Matcha Cool Mask was formulated with no need to rinse off, helping you save time, without sacrificing the benefits. Before bed, apply a generous layer of your favorite mask and let it work overnight to replenish, hydrate, and repair your skin. You'll wake up to a rejuvenated and radiant complexion without any extra effort.
While Doing Other Tasks
We all have those moments throughout the day when we're engaged in tasks that don't require our full attention. Why not use these opportunities to treat your skin to a mini-spa session? Whether you're catching up on your favorite TV show, doing household chores, or enjoying a self-care evening, apply a mask that suits your skin's needs. Opt for a leave-on or dry-to-the-touch mask that won't interfere with your activities, like our Active Silt Mask. This way, you can nourish your skin while ticking off items on your to-do list.
Finding time for self-care and skincare is essential, even in our busiest moments. Face masks provide a luxurious and effective way to give your skin the attention it deserves. Whether you choose to mask while getting ready, in the shower, overnight, or while multitasking, incorporating face masks into your routine is an investment in your skin's health and overall well-being.
Embrace these opportunities to indulge in some much-needed "me time" and unlock the beauty-boosting benefits that face masks have to offer. Remember, you do have time for a face mask, and your skin will thank you for it.
---