Video: Why Silt Scrub is Great for Sensitive Skin Featuring Baylor College of Medicine Medical Aesthetician Kim Chang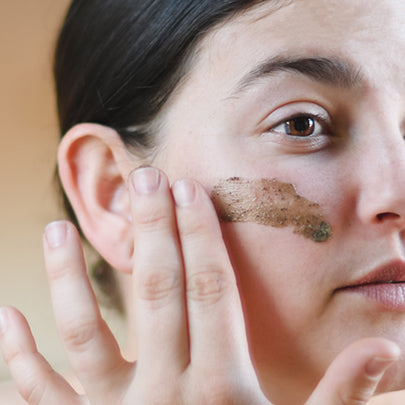 Exfoliation is one of the best things you can do for your skin - when it is done with the right type of products and using the right technique.
Our Silt Scrub natural facial exfoliant has become a cult classic for many of our longtime customers because it effectively smooths away dry, flaky skin while nourishing and protecting the skin from further irritation.
Made with colloidal freshwater silt that acts as both a manual exfoliant (a scrub) and properties similar to alpha hydroxy acids (a chemical exfoliant) that provide deeper exfoliating benefits, as well as bentonite clay, aloe vera and a special blend of hydrating and cleansing essential oils, this gentle facial scrub provides results that you can see and feel.
"It is great for those who have sensitive skin who just can't handle a lot of abrasion on their skin," says Medical Aesthetician Kim Chang from the Baylor College of Medicine.
Exfoliation is especially helpful right now to prevent "maskne" the popular term for breakouts and acne that can form in the areas covered by protective facial masks. 
Watch the video below as Kim shares her tips on what to look for in a facial exfoliant. And make sure you watch the entire video to hear more information about our Silt Scrub exfoliant. 
For more great health and wellness content visit Baylor College of Medicine's Facebook page by clicking here.
More Articles Like This
Shop Silt Scrub Natural Facial Exfoliant
---