Safe Essential Oils to Care for Your Pets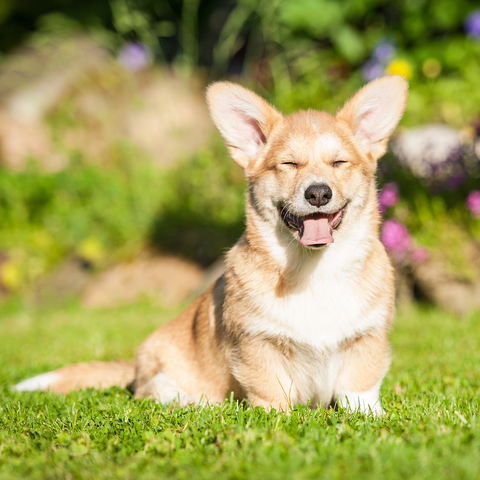 More and more families are turning to natural products as a safe and effective way to care for their persona needs. Whether it's using Lavender-scented lotion to calm a baby before bed or diffusing Eucalyptus oil to facilitate easy breathing during cold and flu season, aromatherapy is a big part of our daily lives. However, there are some family members who are often left out from these holistic practices – our pets.
Like humans, domesticated animals have an olfactory and limbic system that makes it possible for them to receive the benefits of essential oils. However, there are some oils that can be harmful to pets, so it is important to make sure you are aware of the risks before treating your furry friends.
First off, pets have a keener sense of smell than humans so aromas can be more potent for them. Dogs, for example have many olfactory receptors on their nose, because of this, essential oils should never to applied directly to the dog's nose. Same goes for horses!
There are also different tolerances for different types of pets. In general, go with the rule "less is more" and always dilute your oils in water, carrier oils or with Apple Cider Vinegar.
Note: It's always a good idea to consult your veterinarian before using aromatherapy to care for your pet's needs. And, just like with children, store essential oils where your pets can't get ahold of them. 
Dangerous Essential Oils for Pets
Before you start introducing essential oils into your pet's environment, be sure to avoid the following oils that can harmful and even toxic for pets.
Wintergreen
Birch
Citrus oils (limonium)
Pine
Ylang Ylang
Peppermint
Cinnamon
Pennyroyal
Clove
Tea Tree
Thyme
Oregano (cats)
Lavender (cats)
Eucalyptus (cats)
Anise (dogs)
Juniper (dogs)
Yarrow (dogs)
Garlic (dogs)
Safe Essential Oils for Your Pets
As mentioned above, the types of essential oils that are safe can vary from pet to pet, but the list above is generally considered safe for most pets such as cats, dogs, hamsters, rabbits and guinea pigs.
Lavender
Chamomile
Cedarwood (goodbye fleas)
Lemongrass (guards against mosquitos)
Frankincense
Neem
Essential Oil Recipes for Pets
DOGS
Flea Busters (For Dogs)

1 cloth collar
½ teaspoon alcohol
1 drop Cedarwood Himalayan Essential Oil
1 drop Lavender Essential Oil
1 drop Citronella Essential Oil
1 drop Lemongrass Essential Oil
1 drop Thyme Essential Oil (ONLY use Thymus vulgaris ct. linalool on your dog)
Mix oils together, apply to the cloth collar and comfortably secure the collar around your dog's neck.
Mentodog (Toothpaste and breath deodorizer)
2 Tablespoons. Baking soda
1 drop Clove Essential Oil
1 drop Spearmint Essential Oil
Note: Avoid getting Clove oil on the skin, as it can burn and irritate.
Arthridog (Joint pain and muscle spasm)

3 drops Rosemary Essential Oil
3 drops Ginger Essential Oil
2 drops Lavender Essential Oil
1 oz. Carrier oil with Foraha being 5% of carrier
Massage blend directly on sore joints and muscles.
BONUS:
Patchouli's Oil (For a Pot-Bellied Pig) – Hot Spots
Note: Also used as a conditioning rinse for dogs and humans!
1 drop Neroli Essential Oil
3 drops Sandalwood Essential Oil
4 drops Patchouli Essential Oil
4 drops Cedarwood Himalayan Essential Oil
2 drops Lavender Essential Oil
2 drops Rosemary Essential Oil
3 drops Geranium Essential Oil
Mix this blend in a spray bottle, shake and spray directly on hot spots.
HAMSTERS, GUINEA PIGS, MICE and RABBITS
Most of us have had or know someone who has had these soft and furry creatures as pets. They especially seem to like the smell of Lavender. Lavender flowers and other dried herbs are nice to put on the bottom of their cage.
Cage Remedy (Wash cage with soap and water first)
5 drops of Lavender Essential Oil
15 drops of emulsifier (like castile soap or a high proof Vodka)
1 quart of water
Rinse and clean cage with the above solution.
---