Protect, Hydrate & Smooth with Our Winter Collection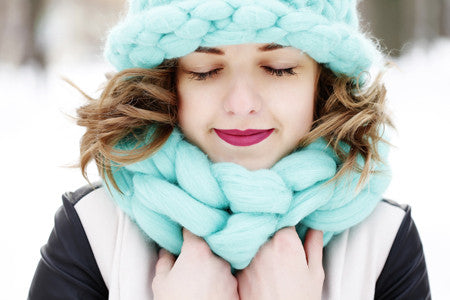 The prescription for winter-proofing your skin, body and spirit is to protect, hydrate and smooth. We've put together a collection that's filled with some of the most comforting ingredients found in nature.
Comfort is Key
Shea Butter, Aloe Vera, Lavender and Chamomile are the equivalent of wrapping your skin up in a soft, cozy blanket. And when the weather gets too dreary to venture out you can create a fresh, serene environment indoors with essential oils that encourage deep breathing and clear minds.
Care & Correct
And while you're spending more time indoors, it's also the perfect time of year for some more intensive skin treatments – like chemical exfoliation –  to wipe away the visible results of too much celebration during the holidays or too much sunshine in the summer.
Be Proactive
The best winter skin tip we can give you – be proactive and consistent. Actually, that's a recipe for great skin anytime of the year but it's especially important during the cooler months. Fortify your skin with a specially-formulated face oil before heading out into the elements and try switching to a moisturizer that provides deeper hydration.
And don't forget to care for your body! The hands, feet, arms and legs need some extra TLC too. Visit our entire line of skin, body and aromatherapy products specially selected to fight the winter blues by clicking here.
What's your favorite way to keep healthy when it's cold out? Tell us in the comments section below.
---