DIY Breast Care Treatment in Honor of Breast Cancer Awareness Month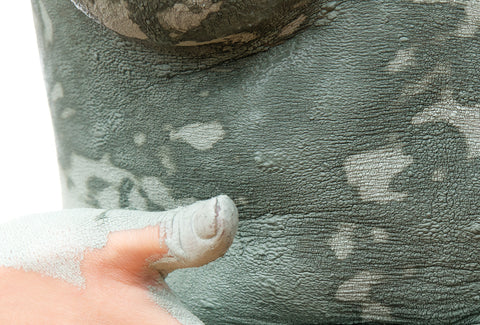 Thanks to the efforts made by amazing non-profit organizations like our friends at The Rose, there is much greater awareness about the need for quality breast health care and prevention detection.
We agree that all women (and men) deserve access to quality care – and that starts at home!
Prevention
According to The Rose, some steps women can take to monitor their breast health is to conduct monthly breast self-examinations and get a clinical breast examination every year.
Additionally, it is recommended that women over 40, or those under 40, with a family history of breast cancer, should consult a doctor about their risk assessment and get annual mammograms.
We encourage you to visit therose.org for more information about screenings, diagnostics and instructions on how to conduct a monthly breast self-examination. 
Trying to detect irregularities is important for good health and detecting potential issues before they become a bigger problem.
At-Home Breast Care
Despite the awareness about breast cancer, our breasts are often overlooked when it comes to a personal hygiene regimen – and remember many of us keep them locked up in an underwire bra for at least 12 hours a day!
In honor of National Breast Cancer Awareness Month, we are sharing an easy, holistic method to help you care for the breast area.  
This treatment was developed to help with the appearance of dimpling, promote a feeling of support and firmness, and to encourage the healthy flow of life-giving oxygen to the areas around breast tissue.
What you need:
Step 1: Dry brushing will exfoliate and stimulate the skin to get the blood flowing and ensure maximum absorption of the products you are using.
Start in the middle of your chest in between the breasts and using the dry brush, gently brush the skin following the curvature of the breast, towards the arm pit.
Follow the motions on each breast, making sure to brush the entire breast area, and always brushing directionally towards your arm pit – no back-n-forth movements.  
Step 2: In a bowl, using a whisk or fork, mix together 3 Tablespoons Laminaria Algae Powder, 3 Tablespoons hot water (tea hot, not boiling) and 10 drops Toning Infusion.
Mix until you get a smooth consistency with minimal clumps.
Step 3: This step is most easily done in the bath tub.
Fill the tub with water to a depth where you can sit comfortably but the water doesn't cover your chest area.
For added benefit, add Dead Sea Salt to your bath water.
Step 4: Massage 10 drops of Invigorating Bath & Body Oil to entire breast area.
As the name suggests, this is a very invigorating formula, so you may want to avoid the nipple. Then follow by massaging 10 drops of Renew Bath & Body Oil into the same area.
You can either add the oils directly to the skin and gently rub in or add the drops to your hand and then smooth over the breast area.
Step 5: Apply your mixture of Algae powder to the breasts using your hands.
Relax for 10-15 minutes in the tub without washing off the mixture.
If you are feeling chilled, cover your upper half with a towel you don't mind getting wet, or use some plastic wrap.
Step 6: After 10-15 minutes, fill the tub to your desired level and fully submerge.
Completely rinse off the mixture into your bath water and continue to relax in the tub for as long as you would like.
Step 7: Finish with 10 more drops of Invigorating Bath & Body Oil, and your favorite Source Vitál Apothecary moisturizer, such as Nourishing Body Cream, which will help to support the skin from the appearance of stretch marks and keep it super hydrated.
NOTE:  Do not use soap during this process. If you need to clean off, take your cleansing bath/shower before.
---