Best-Selling Deozein Natural Deodorant Now Available in New Scent: Fresh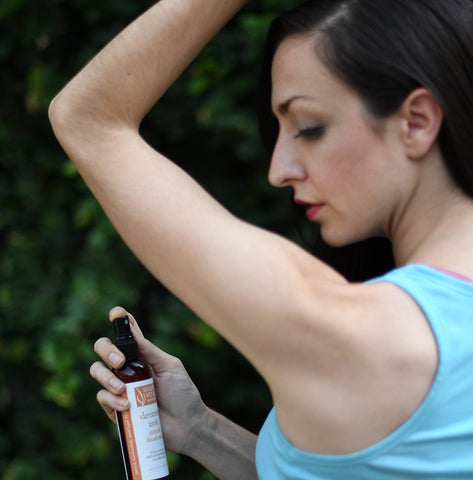 Rejoice, natural deodorant lovers! Our best-selling all-natural deodorant, Deozein, is now available in a brand new scent. Introducing: Deozein Fresh.  

Fresh, our third iteration of Deozein, has a light, slightly floral scent, inspired by our Fresh Essential Oil Blend. This scent is used in our highly popular Aromatic Emulsion line as well. When you think of Source Vitál, Fresh is likely the scent that comes to mind, as it is our signature scent. Fresh blends tangy, uplifting citrus with florals such as geranium, lavender, rosemary and thyme. It's light, bright and fresh.

Deozein Natural Deodorant also comes in two other great scents, Original, which is herbal and woodsy and Zest, which has a bright citrus-mint aroma. All three scents are available in a both a gel roll-on or easy-to-use liquid spray formula.

You can expect the same powerful, odor-fighting blend of natural mineral salts, algae extract and 100% pure essential oils in Fresh as are in our original formula. All of our natural deodorants are formulated without potentially dangerous aluminums, parabens and other harmful ingredients.  

After years of slathering on traditional antiperspirants, it's easy to forget that sweating is a natural and necessary bodily function. It's how our body maintains homeostasis, keeping cool and expelling toxins. Unlike a traditional antiperspirant, Deozein doesn't clog the pores, allowing the body to sweat naturally. Just because you sweat doesn't mean you should stink!
---