Holistic Holiday Gifts from Source Vital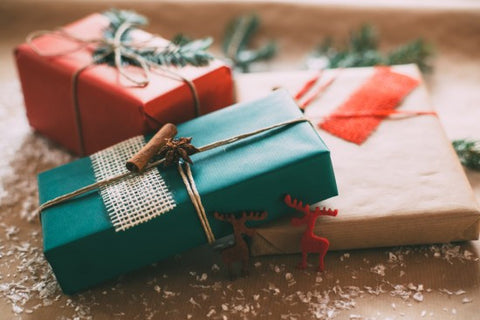 The holidays are just around the corner! Trust us, there's no better gift than healthy, glowing skin. This year, we have created a few suggestions to help you come up with the perfect present for your friends and family. After all, the gift of natural and holistic skin and body care is the gift that keeps on giving.
For the athlete in your life
Sore muscles from heavy lifting and intense workouts can find relief from our relaxing balms and bath oils. Spending time outdoors can also lead to sun exposure, even in the winter, so consider adding our After Sun Soother to the mix. Gift the following products for the avid exerciser in your life.
For the stressed
Are your loved ones overworked? Do they deserve the ultimate spa-quality treatment? We suggest giving the gift of a relaxing bath with our popular, and effective Stress Relief Bath Oil and Dead Sea Salts. Aromatherapy is another ideal way to find relaxation in everyday life. Give our Stress Relief Essential Oil Blend, Lavender Oil, and a diffuser to get them started!
For mothers
Show Mom you care this season by giving the gift that continues to keep her beautiful, holistically. Our Marine Fango Body Mask is rich in marine sediments, is purifying, anti-inflammatory, and antiseptic. Also consider our Rosewood Body Milk to hydrate and soften the skin with a light, delicate scent. Pair either of these with our Detox Bath Salts and create the perfect gift combination!
@SourceVital
to ask!
---