7 Hikes We'd Like to Trek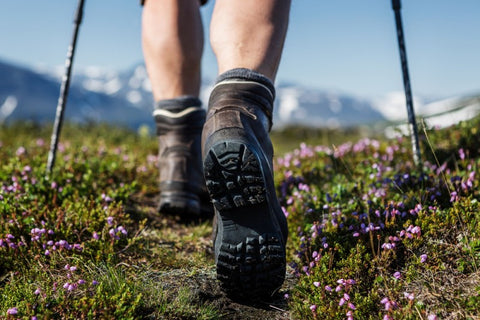 We love spending time in nature. After all, it's where we source our products and ingredients! With today being Take a Hike Day, we thought we'd jump on the opportunity to celebrate by sharing seven hikes in the U.S. we'd like to trek. From a couple hours to month-long hikes, there's something for everyone!
Kalalau Trail, Hawaii—Located on the north shore of Kauai, this 11-mile trail winds along the impressive Napali coast. At the end of the trail, hikers will reach the perfect sandy beach.
Hayduke Trail, Arizona and Utah—This 800-mile trail covers some of the most famed national parks in the area, including Zion, Grand Canyon, Bryce, Capitol Reef, Canyonlands, and Arches. Discover the beauty of nature anywhere along this trail.
Pacific Coast Trail, California, Oregon, and Washington—Recently made famous by Cheryl Strayed's story "Wild," the Pacific Coast Trail, or as it's more commonly known PCT, is one of the country's most impressive thru-hikes. Traveling through seven natural parks, 24 national forests, and 19 major canyons, hiking part or all of this trail is an accomplishment in itself.
Bright Angel Trail, Arizona—Adventure into the second deepest canyon in the United States. You'll overlook views of the Colorado River and work up a good sweat while you're at it.
Tumbledown Mountain, Maine—Enjoy this moderate trail in picturesque Maine. Lake views are a highlight!
West Maroon Creek Trail, Colorado—We would love to hike this trail during July when Colorado's wildflowers are in bloom! This 10-mile hike boasts some of the prettiest vistas of the Rocky Mountains.
Land's End Coastal Trail, California—One of our favorite things about hiking is that every hike is different. Land's End is a lovely trail in San Francisco that offers views of the Pacific Ocean and Golden Gate Bridge, creating the perfect harmony between the urban environment and nature. Whether you're going out for a 2- or 200-mile hike, your packing list is important.
Give this blog post a read for some advice on what to bring. We highly recommend our holistic first aid products!
---