Give your body a spring-cleaning with detox baths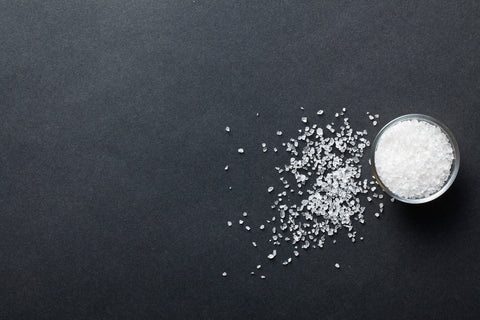 Daylight savings is this weekend, marking the first clue that spring is finally on its way. You clean up your home, so why not clean up your body, too? A detox bath is a great way to hit the reset button on your health.
We expose ourselves to toxins every day, through the food we eat, the air we breathe, and even the water we drink. Taking a detox bath will efficiently flush those toxins from of your body, while also boosting your immune system. We have a couple of great products that make detoxing even easier! First, choose between our Detox Bath Oil and our Detox Bath Salts, and then draw a warm bath.
Our Detox Bath Oil features essential oils, including rosemary, cinnamon, patchouli, peppermint, thyme, tea tree, ylang ylang and sage, to aid in digestion, as well as viral, fungal and bacterial infections. A bath using this oil will help alleviate urinary and immune problems. Add 25-50 drops to your bath. Our Detox Bath Salts have similar benefits, but also aid in weight loss. Add a quarter of a cup to your warm bath. Light a candle, dim the lights, soak for 20 minutes, and enjoy your bath. After you finish, pat dry and moisturize with our nourishing body cream, lemongrass body cream, body milks, or body butters.
During the month of March, all of our detox products are 20 percent off with the promo code SpringClean, so start shopping and detoxing!
---