Natural New Year's Resolutions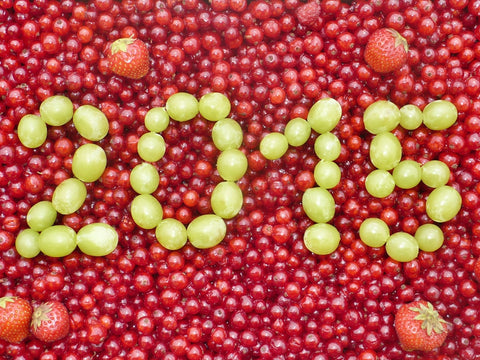 As we get ready to ring in 2015, start checking your list of New Year's resolutions. This year, stick to goals you can accomplish for the long term. Added bonus? Keeping promises to yourself and meeting your goals will also boost your confidence! So, in the name of a healthier and happier year, here are 10 natural New Year's resolutions that we're confident you'll be able to keep!
Exercise more—Instead of making lofty workout goals, add cardio to your daily routine. Take the stairs, walk during lunch, or do a little yoga during the commercials of your favorite TV show.
Drink water—Up your H20 intake by keeping a large water bottle with you.
Meditate—Taking 15 minutes for yourself with no interruptions from the outside world will do wonders with managing your stress levels!
Eat real food—Buying fresh, real food and staying away from processed products will give your body the nutrients it needs. Hit a local farmer's market, join a co-op, or simply shop on the outer aisles of your grocery store.
Dry brush—This simple daily practice will stimulate blood and lymph flow, exfoliate the skin, and encourage new cell growth. We suggest starting at your feet and sweep up the legs in long, light brisk movements directed toward the heart. Don't have a brush? Buy one here.
Give oil pulling a try—Sure it's a trend, but it's one that can improve your oral health. Simply swish coconut oil in your mouth for 20 minutes each morning.
Supplement your diet—Getting all the nutrients your body needs from your diet alone can be tough. Using a whole food supplement is the perfect solution.
Ditch the chemicals—Give up chemical deodorants and anti-perspirants and opt for the natural variety instead. Give ours a go!
Sleep better—Unplug at bedtime. Smart phones can ruin your sleep!
Spend time with people—We spend so much time on the Internet, sometimes we forget what connecting with the community is like. Make it this year's resolution to spend more quality time with those you love.
How many of these holistic resolutions are you planning on adding to your list? Let us know by sending us a Tweet to @SourceVital. We promise we'll help keep you accountable!
---