Have a Stress-Free Holiday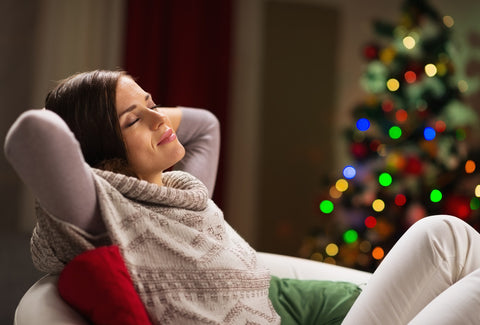 So, you've made it through Thanksgiving and all the chaos of Black Friday, congrats!
With another month left to go of holiday celebrations, how are your stress levels? While the parties and family gatherings are tons of fun, the planning, baking, and constantly being on your best behavior can have serious side effects.
Stress takes a toll on your body and mind. Common symptoms of stress on your body, mind and behavior can include:
Headaches
Muscle pain
Fatigue
Insomnia
Anxiety
Lack of focus
Sadness
Anger
Over or under eating
....and more unpleasant effects that put you at risk of being extra Grinch-y.
We believe in using natural ingredients to care for some of the symptoms stress causes. And take a moment to soak in a relaxing aromatherapy bath, escape with a good book and fill your environment by diffusing beneficial essential oils.
We've tried to make it easy to find some inner peace with our line of Serene and Stress Relief products made with our proprietary essential oil blends.
  So turn on the bath, and let your stress float away!
Click here
to start shopping.
---