6 Effective And Clean Ingredients You Need In Your Skincare Routine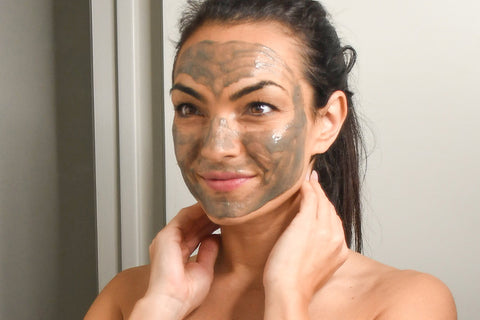 It may sometimes be hard to work out what you need for a great skincare routine. Whether you're new to the scene or you've experimented before, products with effective skincare ingredients can be a game-changer.
No matter your skin type, there are some ingredients that can help enhance your skincare regime. In this blog, we look at the six best skincare ingredients you may use for great results!
Hemp Seed Oil
Lightweight and perfect for problematic skin, Hemp Seed Oil is rich in antioxidants and can help with managing wrinkles and skin dullness.
Another great thing about this oil is that it has an abundance of soothing properties. So if you're prone to red, itchy or inflamed skin, then make hemp seed oil your go-to!
Try our cold-pressed Hemp Seed oil for an affordable and organic skincare solution.
Activated Charcoal
Activated charcoal is great for removing impurities while decreasing the appearance of blackheads. It's also beneficial if you have oily skin, as it cleanses excess oils while providing great exfoliation.
The best part is that activated charcoal can come in a variety of skincare products, such as a Charcoal Clay Mask for a weekly treat or a charcoal-based Silt Scrub for daily use.
Hyaluronic Acid
When used as part of your skincare routine, Hyaluronic Acid can help keep your skin more supple. It helps smooth your skin's texture and reduces the appearance of wrinkles and fine lines.
Another great benefit is that it may help those who are prone to dark circles under their eyes. Skincare products with Hyaluronic Acid are usually infused with other natural ingredients for maximum results.
Algae
Full of essential vitamins and minerals, algae is perfect for people with problematic or dry skin. The high Omega-3 content can help reduce the appearance of fine lines and wrinkles. It also helps regulate the natural oils of your skin.
With a range of algae skin products available, you can use this ingredient however you like. Your options are endless!
Sea Buckthorn Oil
Derived from a shrub grown in high altitudes, Sea Buckthorn oil contains many vitamins, minerals and antioxidants. All benefit your skin. This versatile oil is perfect for all skin types. It is beneficial if you're after deep hydration, something to soothe redness or a combination of the two. Sea Buckthorn oil also reduces discoloration and signs of aging, while evening your skin tone.
We've incorporated Sea Buckthorn oil in some of our products so you can benefit from this oil and more!
Cocoa Butter
Cocoa butter not only smells fantastic, but acts as a deep moisturizer. This is due to its high fatty acid content, which is perfect for dry skin. It's also gentle enough to soothe any irritations you may have and acts as a solution for scarring. Cocoa Butter is easy for your skin to absorb and retain, meaning that you may apply it directly to the scar and surrounding tissue. This may help reduce the appearance of a scar.
Cocoa Butter is a go-to ingredient when it comes to our moisturizing creams, due to its rich fatty content.
Enhance Your Skincare Routine Today
Here, at Source Vitál, we use organic and natural ingredients to give you an effective skincare routine. If you're not sure where to start, get in touch with us today and we can suggest a skincare product that meets your needs.
---