5 Tips to Spot Greenwashing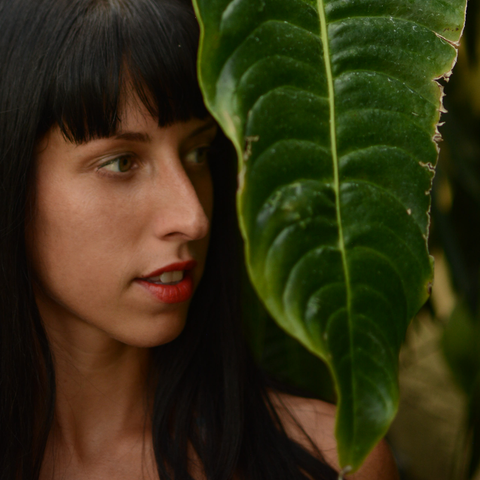 What is Greenwashing
The word "natural" has been defined in countless different ways. You'll get a different definition depending on who you ask. Definitions in flux is at the heart of the issue of greenwashing. 
Greenwashing is when a company overstates or even fabricates the sustainability and natural origins of their products. For example, claiming a product made with synthetic fragrances is natural because it also contains some essential oils is greenwashing. 
Companies do this to try and capitalize on the very real demand of well-informed customers for eco-friendly products. In fact, recent marketing studies show that 78 percent of Americans believe companies should be environmentally responsible, and 60 percent of shoppers purchase from environmentally conscious brands.
Unfortunately, some companies skip the vital step of actually delivering natural products. Instead, they game this demand by exaggerating their claims, or even worse being dishonest and deliberately withholding information from customers.
More and more, the pressure is on for companies to showcase how green their products are and highlight their eco-friendly practices. The burden of figuring out whether those claims are backed up by the ingredient label, typically falls upon the consumer. 
Tips for Eco-Conscious Consumers
This Earth Day give our planet and yourself some love. Be conscious about both, where your money is going and what is in the products you use day in, day out. It can be difficult to assess the truth when you're bombarded with ads making claims about sustainability and going green. 
Many of us simply don't have the time with our busy schedules and lives to assess whether a company's commitment to sustainability goes beyond green packaging. To help you out with this evaluation, here are five tips to help you spot greenwashing and make an informed purchase!
#1: Look for clear definitions of terms
As noted above, certain terms like "green," "natural," "eco-friendly," and "sustainable" do not have one uniform definition. They are not regulated, either. Any brand can use them regardless of the quality of their products. 
Look for brands that go out of their way to define their terms and be transparent about their manufacturing practices. When looking at a product, seek out brands that effectively highlight active ingredients in the product description.
Brands not engaging in greenwashing will specifically define what these terms mean for their products and practices.
#2: Look out for distraction-based marketing
Have you ever heard of how brands will sometimes advertise certain food products as low fat to distract from their high sugar content? This is basically the sustainability version of that. 
Brands engaging in greenwashing often focus their marketing around one natural or sustainable aspect of their product. While this isn't necessarily bad, this often distracts from other less favorable manufacturing practices or ingredients. 
These kinds of lies by omission can be hard to spot. However, they are often revealed by the ingredients label. Always take that closer look if you're able! Seek out ingredient listings that are specific, such as indicating if a particular ingredient is organic, eco-certified, or derived from natural sources. 
#3: Look for companies who are open about their mission
If a brand is not generally committed to sustainability, it's unlikely to be eco-friendly. When researching a brand online, most companies will have an "about us" page that dives into their backstory, mission statement, and their philosophies on product and business practices. 
If you are not finding the answers you are looking for, reach out to the company to get any of your burning questions asked. 
For example, you can find our company mission and philosophies by clicking here.
We have worked to detail our company values, outline our goals for product development, and include information about some of our social and environmental policies.
#4: Look for web pages dedicated to transparency
If it walks like greenwashing and talks like greenwashing, it's probably greenwashing. A company committed to being eco-conscious should have explicit information about this on their website. 
The web page should use clear and transparent language, and provide specifics about the brand's products and manufacturing processes. If they don't provide these specifics about their ingredients, manufacturing, and/or packaging, it could be an example of greenwashing.
Some companies include ingredient glossaries to explain the sourcing for their ingredients and highlight how they are used in their products. It may include information regarding the country of origin where a product is sourced, benefits to the skin or body, and which products contain the ingredient.
You can find Source Vital's ingredient glossary here.
If you are concerned about using clean, non-toxic ingredients, what may be more relevant is a list of what a company doesn't use in their products.
For us, we compiled a list containing 30 "dirty" ingredients you won't find in our product line. You can read the full blog by clicking here.
#5: Look for the production where, how, and who 
Within many countries, including the United States, there are agencies such as the FDA (Food & Drug Administration) that regulates cosmetic practices under the Federal Food, Drug, and Cosmetic Act. This requires that a company properly label, ensure safety, and not misrepresent their product claims. 
In the United States, there are also GMP (Good Manufacturing Practices) guidelines that require rigorous stands for cleanliness and safety. This includes production facilities, equipment, raw ingredients, and labels. Additionally, all raw ingredients contain safety data that should be kept on file for reference.
Clarification on animal testing is also something that can be hard to determine when researching a product. Many larger companies that choose to do business in main-land China test on animals as it is a safety requirement require them to sell cosmetics within China.
Recently, there have been some changes to that rule, but some companies have decided the business opportunities in China are too big to bypass. If that is something that is important to you, be aware that this is a complicated area with a lot of gray areas, even for companies trying to do the right thing.
It is also well-known that larger companies that outsource their manufacturing could be using exploitative labor practices. If a product is made in the U.S, it's more likely that the person making it is paid a fair and living wage. 
Our Commitment at Source Vitál
Our founder Jerry Pope said it best: "A product can be no better than its components." With this in mind, we at Source Vitál are dedicated to providing you with transparent and honest information about our ingredients. 
Our products are made with:
The highest quality seaweed
Carefully selected plant botanicals
Powerful essential oils that offer a holistic experience for the mind, body and spirit
Since our founding in 1989, we have come a long way in our ingredient journey, and we continue to research new, cleaner and more sustainable ingredients and manufacturing practices.
We aren't afraid to reformulate when a better method becomes available, and always want to ensure our customers can enjoy products that will enhance their overall wellness. 
For more on our commitment to formulating natural, high-quality products, see our Ingredient Guarantee, and refer to our Ingredient Glossary for descriptions of the most common ingredients used in Source Vitál products. We are always adding more, so check back whenever you are curious. 
For more information or questions about our products, feel free to DM us @Source_Vital on Instagram or email us at sales@sourcevital.com. 
 ABOUT THE AUTHOR
Cameron Cole is interning as a digital marketing assistant for Source Vitál. She is a current sophomore at Willamette University majoring in Civic Communication and Media and Art History. In her free time, she loves knitting, creating zines, listening to podcasts, and spending time with friends and family, including her cat.
---