5 Little Known Essential Oils That Are Awesome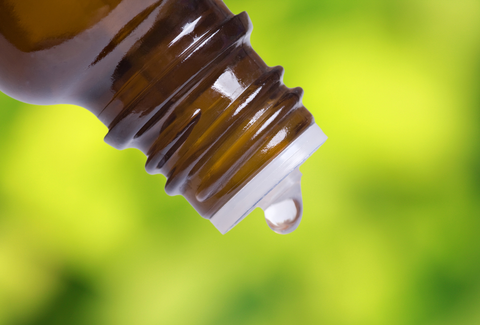 Essential oils have been used throughout time from cosmetics, to religious ceremonies, to medicinal purposes. Formerly regarded as aromatic oils, essential oils have been used by many cultures for centuries, mainly for religious or healing purposes. Today's infatuation with essential oils focus on the aromatherapy benefits of essential oils. Here are a few awesome essential oils that may not get all the rave, but are well worth your time and adoration.
Plai
This oil is not so popular in Western cultures but is widely used in Thailand to help ease the discomfort of joint and muscle soreness. It is so effective that many athletes, including soccer, baseball and basketball players use it to help them recover. Plai is in the same family as ginger and has a fresh, spicy and herbaceous aroma. We love it so much for soothing aches and pains it is an important ingredient in our Sports Balm and Analgesic blends.    
Cardamom
This plant, originated from India has an appealing aroma of natural spice. This often ignored essential oil is believed to offer health benefits that can help whenever you are feeling blue as well as helping to guard against forgetfulness. Concentrate on your soul as you diffuse Cardamom essential oil while practicing meditation. The inherent spicy qualities of this oil, will also clear your head and nasal passages for an open heart and mind.
Angelica Root
This spiritually healing essential oil is known to help soothe bodily aches and bring some relief whenever you are feeling under the weather. With an earthy scent, Angelica Root is believed to have gained tremendous popularity in Europe in the 16th century as a treatment for the plague. This amazing essential oil is used by many when dealing with indigestion, nausea, and cramps as well as to help emotional stability. Allow the natural and earthy aroma to stimulate your body and soul.
Neroli
With a floral aroma, the therapeutic benefits of Neroli are plentiful. This botanical oil is known to be very calming, especially with those that deal with stress and anxiety. A fantastic oil to use right before your slumber. Lightening up your emotions helps your mind and body get ready rest and relaxation. This citrusy essential oil is a great addition to your skin care regimen. It reduces the appearance of scars and helps wrinkles be less noticeable. It also lowers the feeling of inflammation throughout the body – no wonder the ancient Egyptians valued the healing powers of Neroli.
Basil Holy
The warm aroma of Basil Holy is considered a cleanser of the mind, body, and spirit. Known as "the elixir of life," this unique oil is used for a variety of wellness purposes. This soul soothing fragrance with a clove-like accent renews your mind and boosts vitality. This is a great essential oil to put in the diffuser, where it thrives. Breathe deeply and enjoy it's many properties.
---