Natural Gifts for Mom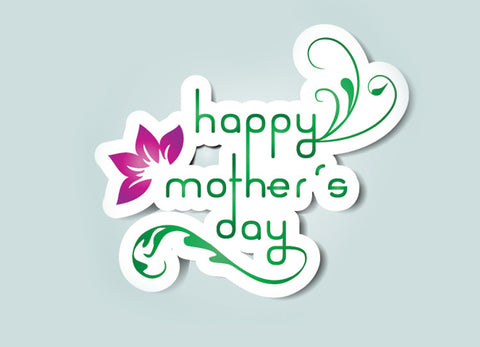 Mother's Day is just around the corner! This year, we have a few suggestions to help you come up with the perfect, customized gift to shower your mom with lots of love. After all, the gift of natural and holistic skin and body care is the gift that keeps on giving. Even better, all products in our Mother's Day collection are 15% off!

For the skin care lover. Show your mom how much you care with the gift that keeps her looking young and beautiful. Soothing & hydrating Lavender Cleanser is as gentle as a mother's touch, Algae Deep Scrub is the natural and effective way to keep skin glowing and the powerful duo of Algae Serum Rose and Night Repair Cream will keep your mom glowing, looking young and fresh for years to come.
And for the body, our Silt Body Scrub is rich in freshwater colloidal silt, a natural source of humic acids, which have the same benefits as Alpha Hydroxy Acids (AHAs) to gently exfoliate the body, leaving skin looking clear, smooth and healthy. Also consider our Lavender Body Butter to hydrate and soften the skin with a light, delightful scent. Pair either of these with our Dead Sea Bath Salts and create the perfect gift combination!
For the active mom. Sore muscles from intense workouts or tired feet from running after the little ones can find comfort from our relaxing balms and bath oils. Spending time outdoors can also lead to sun exposure so consider giving the active mom's skin a little extra TLC. Gift the following products for the avid exerciser in your life.
For the stressed mom. Is your mom always on the go and overworked? If so, it sounds like she is in need of some ultimate spa-quality pampering. We suggest giving the gift of a relaxing aromatherapy bath with our popular, and effective Serene Bath Oil and Dead Sea Salts. Or spread the relaxing vibes throughout the house with our Serene Essential Oil Blend that's as soothing as a warm cup of herbal tea.
For the spiritual mom. Aromatherapy is a n ideal way to find relaxation in everyday life, reconnect with your environment and loved ones, and energize the spirit. One of the easiest ways to share the aromatherapy benefits with your mom is with a diffuser. Diffusers are a great way to fill a room with a natural scent and release the health properties of essential oils into the air. Lavender is the universal essential oil, loved for its earthy herbaceous scent and countless aromatherapy benefits. Or if you are looking to create an ethereal happy environment our Spirit Essential Oil Blend is a great option to diffuse.    
Shop our entire Mother's Collection today to find the perfect gift for your #1 (plus 15% Off) or let her pick out exactly what she wants with a Source Vitál Gift Certificate, or eGift card, delivered straight to your inbox, perfect for any last-minute shoppers!
*15% off promotion only applies to products in our Mother's Day Collection. 
---