Lovely Letters from Our Customers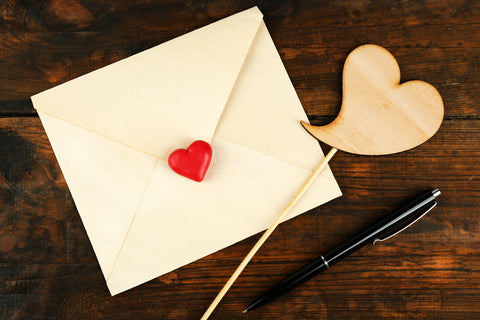 We think we've fallen in love! In honor of Valentine's Day, we asked our loyal customers to send love letters to their favorite product. How romantic! This is what they had to say via Instagram:
"My favorite is Deozein and the Stress Relief Oil amazing!!! Of course all the oils from Source Vital are amazing!!!"
From @vickirutk
"Do I really have to choose? All the products smell amazing & are so good for the skin. I love the Algae Serum Rose. It truly is liquid gold. It does so much for the skin. Hydrating, repairing, and nourishing!"
From @michelleshiddenspa
"Can't live without Deozein and Allevia. Please don't make me choose! It's with me everywhere I go!"
From @missy.moran
"My favorite is geranium essential oil!! It's so earthy, I love to use it by itself. ??"
From @megggblue 
"Currently I'm loving my morning routine - algae deep cleanse in the shower, followed by sea tonic & toning infusion, algae serum neroli, and the moisture cream. I've also received compliments on my skin since switching to these products, and feel like my face is much smoother and softer, not to mention optimally hydrated!"
From Fallon
Thank you to everyone who participated! For more holistic health care tips and guides, be sure to continue to read our blog and follow us on Twitter and like us on Facebook.
---