Benefits of Drinking Tea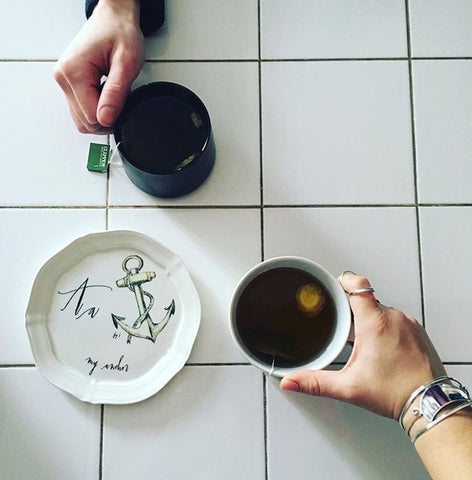 Besides cooler weather, there are endless reasons to drink hot tea! Here, at Source Vital, we promote healthy, natural lifestyles, and, in our experience, the benefits of tea deserve praise. Start sipping and let the benefits of drinking tea seep in!
Tea keeps you hydrated.
Despite most tea varieties being caffeinated, tea keeps your body hydrated. The diuretic effect does not offset hydration, unless you consume 300mg of caffeine or six to seven cups!
Tea fights free radicals.
Free radicals within the system can cause the onset of cancer and heart disease. Tea has a high oxygen radical absorbance capacity that helps terminate these free radicals if the body's natural defense is not 100 percent effective. Think of it as a tool to help prevent cancer. Green tea has also been found to improve bone and mineral density!
Tea reduces cortisol levels.
Cortisol is a stress hormone that spikes when you're in, you guessed it, stressful situations. Overproduction of cortisol can age skin and contribute to weight gain. Take control of your body's natural reaction to stress by consuming tea to balance your cortisol levels. 
Tea prevents tooth decay.
Researchers have found that drinking at least three cups of tea a day (without sugar) can help keep your teeth in great condition and reduce the risk of decay. Black tea helps battle two types of bacteria – streptococcus mutans and lactobacillus – both associated with tooth decay and gum disease.
For more healthful, holistic suggestions and tips, be sure to keep up with our blog posts, follow us on Twitter, and like us on Facebook!
---