Unlock Your Best Skin Yet: The Top 2023 Skincare Trends You Need to Know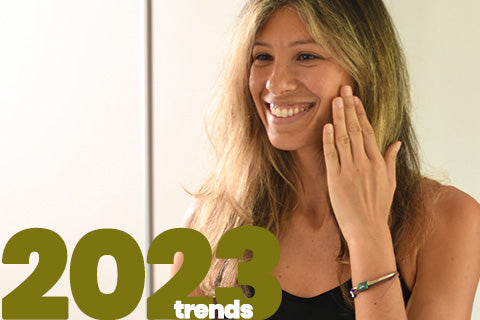 The new year is in full swing with January already in the books. It's time to say goodbye to dull, tired skin and hello to a glowing, refreshed complexion. At Source Vitál Apothecary, we're always ahead of the game when it comes to the latest skincare trends, and we're sharing the top must-try trends for 2023.
Personalization is Key: Everyone's skin is unique, so why settle for a one-size-fits-all skincare routine? With Source Vitál's Custom Facial Cocktail and DIY Facial Masks, you can get the perfect products tailored to your skin type with just a few clicks. Fill out a survey and let us do the work for you!

The Power of Simplicity: Say goodbye to cluttered bathroom counters and hello to a streamlined routine. Our Custom Facial Cocktail takes care of multiple steps in one, giving you time and money-saving results.

Protect Your Barrier: Did you know that your skin has multiple layers? It's crucial to protect the outermost layer, your skin barrier, from external stressors. Keep it healthy and hydrated with products like our Liposome Serum and Soothing Cream, packed with nourishing ingredients.

Cycle Your Skin (Skin Cycling): Skin cycling is a skincare routine that involves using different products or ingredients at different times, typically in a set order or pattern. It is also known as "layering" and an example is  "multi-masking." The goal of skin cycling is to provide the skin with a variety of different nutrients and benefits, as different products can address different skincare concerns. For example, one product might be used to exfoliate the skin, while another is used to hydrate it. Some people believe that skin cycling can be more effective than using a single product, as it allows them to tailor their skincare routine to their specific needs.

Upgrade Your Routine with Technology: Incorporate high-tech devices like the PMD Pro Cleanse or Gua Sha and facial rollers into your routine for an extra boost. With 7,000 vibrations per minute, the PMD Pro Cleanse deeply cleanses and tones your skin, while traditional Chinese tools like Gua Sha and facial rollers help smooth out fine lines and wrinkles.

Don't Neglect Your Body: Your skincare routine shouldn't stop at your face. Regular exfoliation, combined with a hydrating body wash and moisturizer, can keep your skin looking youthful and radiant from head to toe.

Whole Health for Better Skin: Skincare extends beyond just products. Minimizing stress, getting enough sleep, and eating a healthy diet can all have a positive impact on your skin's appearance.
Want to learn more? Visit Source Vitál Apothecary's website and let our experts guide you to your best skin yet.
---