That Time When We Launched Customized Skin Care Solutions at the Indie Beauty Expo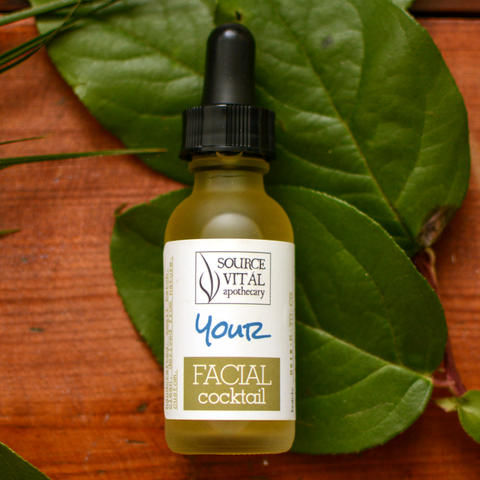 One of the lessons we've learned over the first 30 years of Source Vitál is that the very best skin care solutions are customized to a person's unique skin type and lifestyle.
Using the wrong products for your skin's condition can wreak havoc. Sensitive skin can get out of whack with super active ingredients, oily skin can lead to clogged pores and breakouts, without the right products to balance and purify, and dry skin can become tight, flaky and uncomfortable from products formulated for other skin types. 
Similarly, one can have the best skin care routine, but if there are too many products, it's confusing or that particular person just isn't the type to go through the ritual of cleansing, toning, correcting and moisturizing, those products are useless. You can only get the benefits if you are actually using it!
Customized Skin Care Solutions
Source Vitál began as a professional-grade product line, used by skin care experts with years or training and experience. The protocol used by your esthetician may not make sense for daily home care.
In an effort to create easy and effective solutions, we developed our three step Customized Facial Cocktail and launched the innovative product at the Indie Beauty Expo in Dallas back in 2017.
The inspiration actually came from our founder's mother, and current CEO Paul Colgin's, grandmother. She would cocktail her daily skin care potions all together in one bottle, combining our Sea Tonic, Algae Serum and various Face Oil Infusions. All the products mixed together and ready to use, she would simply add a few drops into her hand and apply.
Simple and effective, we wanted to make having a customized and results-oriented skin care protocol more accessible to the public. Based on YOUR skin care needs and lifestyle, the Customized Facial Cocktail makes caring for your skin as easy or comprehensive as you want.
Launching Customized Facial Cocktails at Indie Beauty Expo Dallas
After developing a three-step customization form, and creating three bases to begin the customization process, we launched our Customized Facial Cocktails to shoppers at the IBE. We were greeted with a line of enthusiastic and savvy skin and beauty lovers. 
Exhibitors loved the experience of creating there own facial serums, which also included the opportunity to put your name (or name of choice) on your bottle. We had some that got really creative, with names like "Youth Serum" and funny names like "Slay All Day." The names became as unique as the formulas inside. 
To create your own Customized Facial Cocktail, click here. Using our Customized Facial Cocktail creator, you select the right ingredients for you, making it the most effective facial oil serum available.
If you need any recommendations email us at sales@sourcevital.com and our skin care experts will help you select the best options for you!
---