That Time When We Launched a Natural Deodorant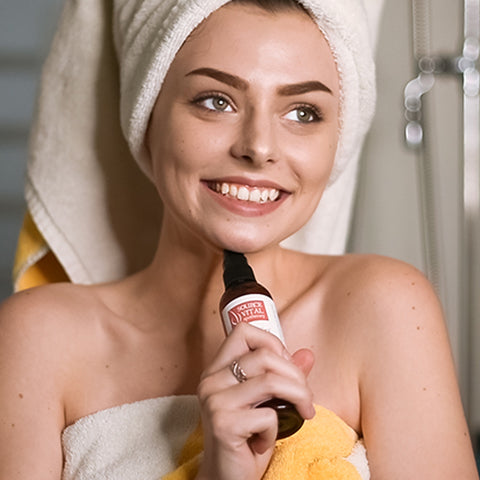 As we near the anniversary of our first 30 years in business, we're looking back at some of our favorite launches and big moments that have shaped us. In this edition we're remembering that time when we launched Deozein Natural Deodorant.
Natural Deodorant Isn't Just for Hippies
Around 1997 we launched Deozein Natural Deodorant. This was about two decades before the public was knowledgeable on the potential dangers of the ingredients used to make our daily personal care products.
Living in hot and humid Houston, it was no easy task to create an all-natural formula that would actually work. Using natural mineral salts, algae extracts and a special blend of essential oils, we cracked the code. Without any testing on animals - just our friends and family!
Deozein Natural Deodorant - It Really Works!
Deozein Natural Deodorant Reviews:
"I LOVE this deodorant!Thanks to Source Vital, I can go days where I forget deodorant and not worry because I naturally don't have a strong stench anymore."
- Taylor M.
"I love deozein and have been using it for a while now. I tell everyone about it and I would never go back to regular deodorant again."
- Lindsay T.
"It's the bomb!!! I started using this product after reading about it on The Rose webpage. I've shared this with my girlfriend who is fighting stage four breast cancer, along with two other friends just because we don't want to use deodorants with toxic chemicals. I was using a clinical strength deodorant, and my armpits were burnt. That scared me. I love this product!"
Deozein has been a top seller, practically from the very beginning. We now offer Deozein in two convenient formulas, spray and roll-on, and three scents powered by essential oils. No synthetic fragrances, irritating baking soda or potentially dangerous aluminums.  
If you've had a great experience with Deozein let us know in the comments section below.
---