Springtime Skin Care Edit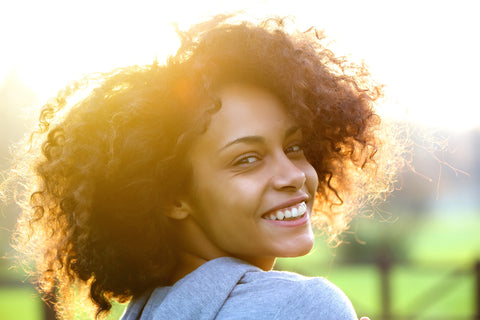 Updating Your Skin and Body Care Routine + Travel Tips
For the devoted skin care junkie, the idea of switching up your skin care routine can seem a little daunting. But as seasons and climates change (not to mention your own body), your old standbys may not be serving your skin as well as you're used to.
By making a few key edits to your routine, you can experience healthy, glowing skin no matter the season or climate.
Spring Skin Care Swaps
Lighten Up
During the wintertime, it's common to rely on thick, moisturizing creams to replenish dry skin and defend it from the elements. While these are excellent for protecting your skin during the colder months, they can smother your skin as humidity increases.
All-over Exfoliation
It's easy to neglect the skin on our body when it's covered up all winter! After all, "out of sight, out of mind!" Moreover, dry air, harsh winds, and frigid temperatures can do a number not only on our face, but on our body as well, causing that dreaded dull, flaky "winter skin."
As you enter spring, try a gentle exfoliator for your like our Deep Algae Scrub, followed by a moisturizing mask like our Hydrative Mask at least once a week. For your body, look for an exfoliant that isn't too harsh or aggressive. Silt Body Scrub is excellent because it buffs away rough textures without drying the skin. Always follow up with your favorite body lotion or cream.
Adapt your Favorites
Your skin needs different things during different times of the year. The premier advantage of a customized approach is that it's specific to your skin and you can adapt it depending upon the season.
In fact, the changing of the seasons is an ideal time to update your Customized Facial Cocktail to treat your skin's current needs. Feeling a touch oilier than usual? You may want to consider adding the Oil Control Infusion to your next blend.
Beware the Sun
Although you should always wear sunscreen – even in the fall and winter –  take special care to amp up your sun care routine during the springtime. Because temperatures are likely still mild, you may not notice the strength of the sun's rays, which can lead to a nasty burn or sun damage without you realizing it.
We do recommend using an eye cream. While we welcome sunnier skies, more sun often means more squinting, which can do a number on the delicate skin surrounding the eye. If all the spring blooms have your eyes looking puffy and extra dull from your seasonal allergies, look for eye creams that will help reduce bags undereye circles.
Skin Care Travel Tips
Pack for the Climate
You pack our clothing to match the climate at our destination, so why not apply that same logic to your skin care regimen? This is especially true as winter moves into spring, as not every travel destination embraces the warmer temperatures and air as quickly as others.
If you're headed to a cold, dry climate, be sure to bring a rich moisturizer or hydrating face mask. Headed for sun and sand? Bring plenty of sunscreen and an after-sun product like our Algae & Aloe Cool Gel for that sneaky sunburn or to calm the sting of windburn.
Strategic Preparation
Travel-sized products and multi-taskers are your best friend when it comes to packing light. Source Vitál offer a variety of TSA-friendly products, including our Lavender Cleanser, Deozein Natural Deodorant, Lemongrass Body Lotion, and more.
Looking for an all-in-one? Depending on your selections, our Customized Facial Cocktail is a toner, light hydrator, and serum - all in one bottle.
Whether moving into a new season, traveling abroad, or both, these simple edits to your skin care routine will help keep your skin feeling nourished and looking radiant all year long.
---