Previewing Source Vitál at Indie Beauty Expo 2018: New Year, New Success, and New Products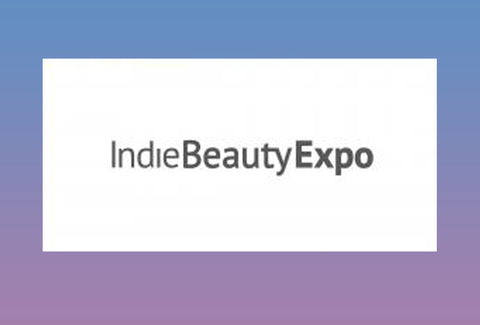 Since 2015, the Indie Beauty Expo has served as the premier showcase for independent beauty brands in the world. More importantly, it acts as a partner for growth for these brands, as it puts them in contact with a wide variety of vendors, retailers and beauty professionals.
IBE also provides a wonderful opportunity to find the leading specialty products you can add to your beauty regimen.
Source Vitál is not only honored to be a part of this year's showcase, but previous IBE Expos, as well. In fact, several of our products were named Best in Show 2017 Semifinalist or Finalist, including Lemongrass Mani/Pedi Cream, Algae Deep Cleanse, Silt Scrub, and Fungal Nail Oil.
And what makes us so excited about this success? It means we can continue bringing you the fabulous personalized skin care you love, while pushing our brand and products in fantastic new directions.
Customized Skin Care – Courtesy of Source Vitál
As skin care experts, we're the first to acknowledge that there are countless different skin types. So, while we aim to create products that can meet a wide variety of needs, it's impossible for a single product to help everyone.
The answer? Starting tomorrow, you will be able to create a personalized facial mask!
Each mask will be created by you for your skin. It starts with a seaweed base, and then you select the natural infusions and other natural ingredients that meet your unique skin care needs. These personalized masks will come in a box equipped to create four different masks, including:
Seaweed Powder
Vital Extracts
Infusion of choice (based on your selection)
Additives (based on your selections)
Bowl
Tongue Depressors
Sponges
You can even choose to make your mask a scrub or add a little extra oomph with ingredients such as charcoal powder for purification or hemp seed oil for troubled skin.
Source Vital + IBE = Beauty Success!
The Indie Beauty Expo is a great way to discover new beauty brands that work for your skin and lifestyle, which is why we decided to launch this revolutionary new product at IBE 2018. But if you can't make it to Los Angeles, you won't miss out on these personalized masks. They will also be available online at SourceVital.com so you can get customized skin care you deserve from your favorite independent beauty brand.
We hope to see you in LA this week! Look for us in booth 922 booth and come say hi!
---