Our Valentine's Day Gift Guide (What Famous TV Couple are You?)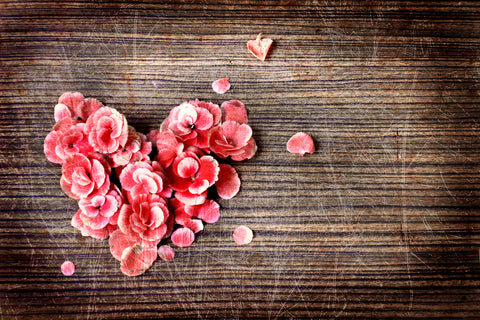 We're about one month in to 2022 already, and Valentine's Day is just around the corner! At Source Vital, we are always looking for fun ways to showcase our assortment of Valentine's Day Gifts.
This year, we've taken inspiration from some famous couples from our favorite TV shows.
Below, you'll find some our favorite Valentine's Day Gifts designed with pampering all of your loved ones, and maybe even something for yourself! After all, you deserve it. 
Which Famous TV Couple Are You?
David and Patrick- Schitt's Creek
Patrick and David have a solid partnership-in both love and work, although they were both skeptical at first. Their goals and ideas for the future are in sync, bringing out the best in each other, and have a love that is patient and kind- even in their most embarrassing and vulnerable times of need. 
To celebrate a love like David and Patrick's, give the gift that would make Rose Apothecary jealous. Our
Rose Body Trio
not only celebrates the Rose namesake, but are worthy of a partner that may need a little help opening their heart and easing any worry. This uplifting set includes our Rose Patchouli Body Wash, Camellia Rose Body Lotion, and
Makana's Rosewater Candle.
For an extra luxe experience, try diffusing our
Rose Absolute Essential Oil
blend.
Pam and Jim - The Office
Pam and Jim taught us to always remember why you fell in love with one another, no matter how hard life gets. Additionally, they always tried to pick each other up (Pam's veil ripping, and Jim cutting his tie), maintain an awesome sense of humor, and support each other's dreams, even if it can complicate things. 
The realistic, supportive love of Pam and Jim through their marriage, having children, and attempting to launch a new start up sounds like #couplegoals. In reality though, they likely could use some self care from their busy lives! Our
Mom, Sorry for the Wrinkles Gift Set
would surely give Pam a little break. Containing our best-selling SV23, and our beautiful and functional gua sha tool will leave her more relaxed, with a glowing complexion. For the dad on the go, like Jim, our
Sir Vital Travel Set
will ensure he gets a moment of peace, whether at home or away. You will look confident and put together no matter where your travels take you.
Roy and Keely- Ted Lasso
Roy and Keely are the perfect representation of the saying "Opposites Attract." Their support of each other is truly heartwarming, and their keen ability to listen to each other and work through their problems is inspiring. They show us that loving someone can help us become the best version of ourselves.
Roy and Keely genuinely like to take care of themselves, as well as each other. Gift the "Roy" in your life our
Make Your Own Beard Oil.
This customizable beard oil will surely make the man in your life feel special and help soften that steely exterior (and his facial hair.) For the "Keely" in your life, who appreciates her alone time, our
Make Your Own Bath Salts
are a great way to ensure she emerges feeling refreshed. After time alone, celebrate your time together with a fun DIY activity with our
Make Your Own Facial Mask Kit.
Randall and Beth- This Is Us
Randall and Beth are truly one of the most relatable couples on television, from the way they parent their children, support each other's mental health, and the way they love each other completely, flaws and all. From the beginning of their relationship, they constantly encouraged the other to pursue their dreams, and made time with each other a priority. 
Randall and Beth are not afraid to be affectionate with each other, and it certainly shows. Carving out time with your significant other is important to make a priority, but can sometimes be difficult to do. Our
Love Me Gift Set Trio
is the perfect way to set the mood for a romantic evening, Light the sweet and fragrant Makana Rosewater candle, mix a few drops of Love Essential Oil Blend to our Unscented Massage Oil and treat your sweet to a relaxing massage.Or show yourself a little love with a night of self-care - there are so many ways to enjoy this special collection of all-natural good-for-you products. For a little self-love on the go, try our
Love Potion No. 3
 roll-on set. 
Which couple do you relate to best? Let us know in the comments!
---