NOW AVAILABLE: 100% Organic Lip Balms (USDA Certified)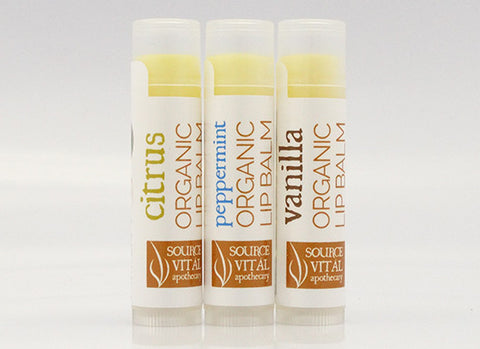 USDA Organic Certified. Check.
3 awesome flavors for you to try. Check.
Try all three.
Citrus: soothes the skin for a feeling of softness, imparts a look of clarity & good health
Peppermint: feels cooling to irritated skin, revives dull looking skin
Vanilla: imparts a pleasant aroma, eases digestion (but don't ingest!)
Free of petroleum based ingredients. Check. 
The list of 100% organic ingredients include Sunflower Oil, Beeswax, Coconut Oil, Vitamin E, Rosemary Extract, Calendula Extract, and 100% pure essential oils.
Hydrated & supple lips. Done!
These lip balms will leave your lips feeling pampered, hydrated and velvety soft.
---