NEW - Introducing Cleaner Hands Spray and Multi-Surface Cleanser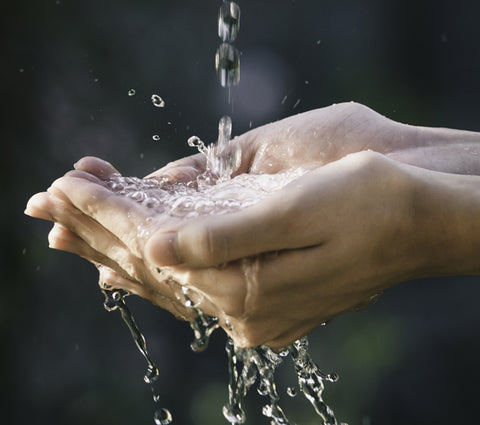 Natural Alternative to Harsh Hand Sanitizers
At Source Vitál we are committed to looking out for the health and safety of our customers and professional partners. That's why we source the highest quality ingredients and continually work on finding new, cleaner, more sustainable ways to enhance our manufacturing processes.
Additionally, we monitor health and safety recommendations, and want to make safe and effective products to enhance their everyday wellness. That's the inspiration behind the new Cleaner Hands Spray.
*Cleanser Hands Spray meets CDC alcohol content standards to avoid spreading germs
The easy-to-use spray formula and updated essential oil profile quickly purifies the feeling of dirty, grimy hands and cleans high-touch surfaces without any of the controversial ingredients that could be found in typical hand sanitizers.
Featuring 68.5% alcohol content, this spray goes well beyond the Center for Disease Control and Prevention's (CDC) recommended amount for avoiding the spread of germs. To up the functionality, we've blended together essential oils like Clove, Cinnamon, Thyme, Oregano and Melissa, which are renowned for their powerful purifying properties and ability to support the body's natural immunity functions.
How to Use Cleaner Hands Spray
To Cleanse Hands
Cleaner Hands Spray is for those times when you aren't able to fully wash your hands with soap and water. Great to keep handy in the car, on your desk, and to stash away in your purse, travel or gym bag to keep yourself clean and healthy on-the-go.
Just spray Cleaner Hands into the palm of your hands and rub vigorously for about 20 seconds until the product is fully absorbed. You will want to make sure you use enough to entirely cover both hands. 
Cleaner Hands Spray dries quickly and doesn't leave any sticky residue on the hands. It's also an aromatic treat for all the senses. Breathe in the warm, inviting scent to further boost the feeling of good health.
To Purify High-Touch Surfaces
We've also formulated this spray to be used as an effective multi-surface cleaner. 
It's a great option to cleanse your space when you are out in public. Use to wipe down airplane tray tables, door knobs, shared co-working spaces, and don't forget those cell phones. 
Spray directly on the surface you want to clean and then rub with a clean cloth, paper towel or napkin until dry. For phones, first spray a good amount on a clean cloth and then use it to wipe down the phone.
NOTE: It's a good idea to spot test surfaces before spraying them down to ensure the formula isn't damaging to delicate finishes. This is especially true for treated woods, antiques and rubber surfaces. 
Cleaner Hands Spray is available in a travel-handy 2.23 fl. oz. size, and larger 8.39 fl. oz., which is great to use as a refill or to keep at the office and other shared spaces. Click here to for more information about Cleaner Hands Spray and to buy now.
*For simple, everyday things you can do to protect yourself against the coronavirus click 
here
 to read our blog and visit 
cdc.gov
 for all the latest information. 
---