Indie Beauty Expo Dallas Preview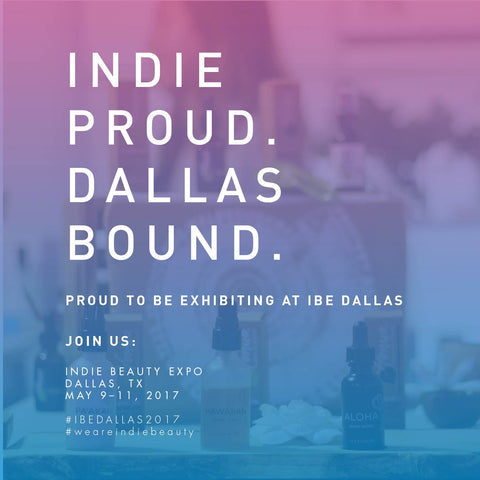 When you think of beauty industry hot-spots, the first places that come to mind are likely the coastal urban hubs - New York City and Los Angeles. While these areas are home to many giants in the beauty industry, we're beginning to see an exciting new market emerge here in the Lone Star State.
Not only is Texas the second-largest beauty retail market in the US, it is also a hotbed of indie innovation and activity. With the inaugural Indie Beauty Expo (IBE) taking place in Dallas next week, we're excited to be exhibiting alongside an outstanding roster that includes the industry's best and brightest.
IBE was founded to support and promote small, independent beauty brands – like ours – and will take place next week, May 9-11. With an emphasis on green, natural skin care and beauty, IBE works to provide a platform for indie brands and give voice to the entrepreneurs behind them.
In celebration of the inaugural IBE in Dallas, Source Vitál Apothecary will launch a new personalized skin care system at the show. With the help of our mixologists, attendees will formulate their own all-natural, professional-grade facial serum at our customized Facial Cocktail Bar.
Handcrafted in small batches in Houston, our facial serum packs a serious punch. It's tailored to suit each person's specific skin care needs, and brings simplicity to your daily routine.
You'll begin by selecting your base, dependent upon your skin type. Next, select up to two oil infusions to treat your specific skin care woes. To finish off, you can elect to add up to two "booster shots" for additional vitamins, nutrients, fatty acids or antioxidants. The end result is a toner, serum and light hydrator, all in one bottle, completely customized to your skin.
We're proud to be able to showcase our new line, and look forward to seeing what's innovative and upcoming within the industry.
We hope to see you there. Learn more about the other exhibitors & purchase tickets here.
---