Celebrating Independence and Entrepreneurship: Happy Fourth of July!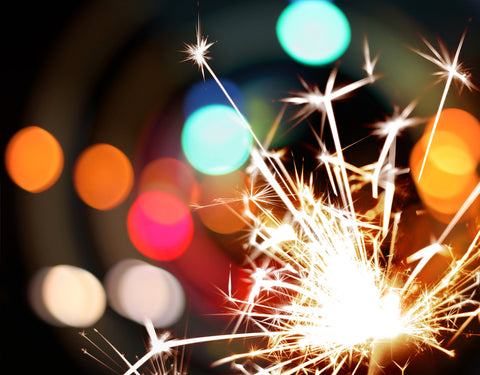 With Independence Day just around the corner, it's the perfect time to celebrate our freedom as a nation and the spirit of entrepreneurship that drives people to build successful businesses from scratch. It's a reminder that dreams can come true when we have the determination to make them a reality.
At Source Vitál Apothecary, we believe that true independence comes from the freedom to create products that nourish and uplift the mind, body, and spirit. As a small business dedicated to natural and holistic skincare, we've been on an exciting journey fueled by passion, innovation, and unwavering dedication.
So, join us this Independence Day as we celebrate the story of Source Vitál Apothecary, our journey of growth and innovation as a small business, and the incredible team behind it all.
Let's start with the Source Vitál story! Back in 1989, we began within the treatment rooms of Sanctuary Spa, one of America's pioneering day spas. Inspired by traditional apothecaries, we carefully handcraft our products in small batches at our laboratory in Houston, Texas, using the finest natural ingredients sourced from land and sea. Our brand is built on three pillars: nourishing marine algae, pure essential oils, and whole-plant botanicals. Our gentle formulations prioritize effectiveness without compromising natural integrity, ensuring a fantastic sensory experience.
For over three decades, we've developed strong and trustworthy partnerships with our ingredient suppliers to ensure our raw materials' quality, traceability, and sustainability. We value transparency and openly share information about the ingredients we use. You can explore our ingredient glossary for more details if you're curious.
When it comes to formulating our products, our focus is always on using natural ingredients. We're constantly on the lookout for innovative natural components to enhance our product line. And to ensure our products work well for a wide range of skin types, including sensitive skin, we test them in-house and collaborate with external professionals for valuable feedback.
Being a small business means we understand the importance of staying innovative to thrive in the industry. That's why we're always searching for the best and most innovative natural components to improve our product line. One of our latest innovations is the Marigold Barrier Serum. This serum is specially formulated to fortify the appearance of your skin, with ingredients like Calendula (also known as Marigold) to soothe and calm damaged skin, Borage, and Arnica to reduce redness and inflammation, and Witch Hazel and Laminaria Digitata to provide hydration and nourishment.
But it's not just about innovation in our products. We're also committed to being environmentally conscious and sustainable. We take our responsibility to the planet and future generations seriously. That's why we strive to minimize our ecological footprint at every stage of our production process. We're working on reducing our plastic waste through CleanHub, composting with Moonshot Composting, and promoting the recycling of beauty empties with TerraCycle.
At Source Vitál Apothecary, we take immense pride in our small but dedicated team. Despite our size, each member plays a crucial role in the success of our brand. Our manufacturing team is skilled and meticulous, ensuring that every batch is made to perfection and meets our high standards of quality. The packing team takes care of the final stages, making sure each item is beautifully packaged and arrives safely in your hands. Our sales team is passionate about sharing our products with the world and is always ready to assist you in finding the perfect skincare solutions. Behind the scenes, our formulation team is the creative force driving our product innovation, researching the benefits of natural ingredients and developing unique blends that provide exceptional results.
The passion and commitment our team brings to their roles are immeasurable. Together, we work harmoniously, guided by a shared vision of providing exceptional natural skincare experiences. This collaborative spirit fuels our growth and allows us to continue delivering products that reflect our unwavering dedication to quality, innovation, and customer satisfaction.
So, as we approach Independence Day, we embody this spirit at Source Vitál Apothecary. We're driven by passion, innovation, and unwavering dedication to crafting products that nourish the mind, body, and spirit. Our focus on natural ingredients, transparency, sustainability, and customer satisfaction sets us apart. We're always searching for the best skincare solutions for you, and we're grateful for your support.
Happy Independence Day!
---