Improve the Look of Acne-Prone Skin with Our Clear Skin Collection - 10% Off All June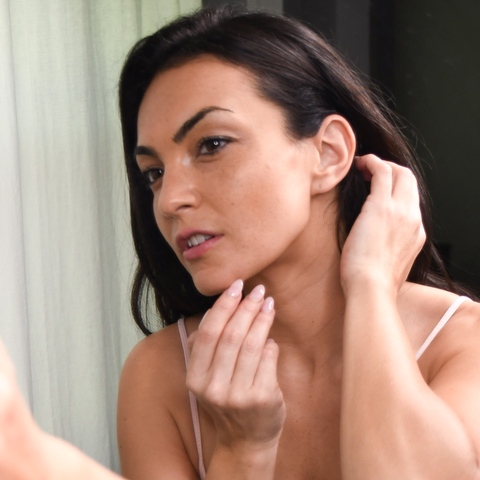 Acne, we've all dealt with it at one time or another.
Whether battling a spot here and there, or waging war on cystic acne conditions, breakouts can be frustrating and impact our overall self-esteem, including the way we present ourselves to the world.
Improving the look and discomfort of acne and blemishes is actually one of the passions that fueled our founder, Jerry Pope. He truly wanted to offer our customers a natural and effective solution that could improve their quality of life by giving them products that had the power to give them back their confidence.
Take 10% Off Acne Products in June
June is Acne Awareness Month. We will be sharing tips and tricks all month to help you achieve clear, healthy-looking skin. In addition, enjoy 10% off our Acne Skin Collection. 
Click here to shop now and use discount code: ACNE10 at checkout to get your savings. As always, you'll get FREE SHIPPING on all order over $25. It's a great time to stock up on your favorites or to start a new skin care routine.
Create YOUR Custom Skin Care Routine
If you have any questions or need recommendations about creating a protocol that's perfect for your skin, give us a call at 800.880.6457 or send us an email to sales@sourcevital.com and one of our skin care experts will reach out with a customized plan. 
---