How to Create an Environment with Serious Mood-Boosting Benefits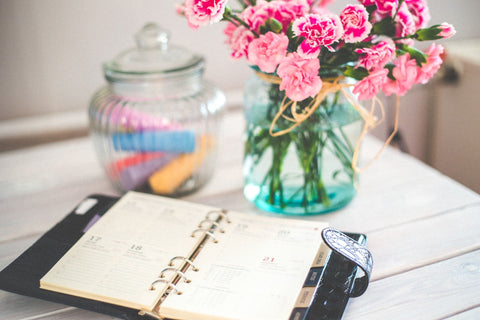 Have you ever noticed how you feel when you enter a room in utter chaos? Maybe it's crowded, not exactly tidy, or….what is that smell? The places we spend the most time in tend to directly impact certain aspects of your life, such as your mood. Here are a few ways to can turn your space from cluttered chaos to a peaceful paradise.
Cleanse 
Connect
In the cooler months, it can be difficult to encourage yourself to get outside in the fresh air. Adding even the smallest bit of nature in to your home can help boost your mood. Try adding a potted plant to your space. Not only are they esthetically pleasing, but they can purify the air and help to absorb toxins. Plants like aloe vera, or eucalyptus are great options, or you can choose to treat yourself to a bouquet of your favorite flowers. 
Check-in
Although your surroundings are important to your well-being, the people you surround yourself also play a major part on your mood. Ensure you are surrounding yourself with healthy relationships, and you are taking time to check in with them, and they are checking in on you too!
Care
On the go, but can't treat yourself to a mini-spa session? One instant-gratification mood-booster is to write in a gratitude journal or say what you are grateful for out loud. Try thinking of three things your are grateful in this moment. Visualizing the good in your life can help those grateful and happy feelings to flood out in to the everyday. 
What are some of your favorite ways to boost your mood? Let us know if the comments below!
---