Help Feed Hungry Families & Take 33% Off for Giving Tuesday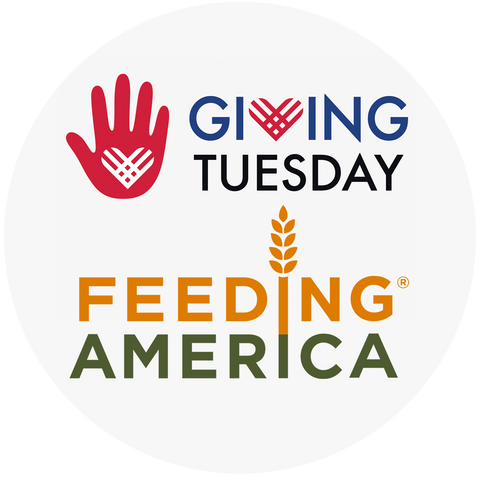 Cyber Sale Extended for 1 More Day for Giving Tuesday
Since the pandemic hit earlier this year there has been one rallying cry that has given some hope - WE ARE ALL IN THIS TOGETHER. 
On Giving Tuesday, December 1, 2020, we are taking that spirit to heart and asking you to join us in uniting in a worldwide celebration of generosity. For every Source Vitál or Sir Vitál order we get on Giving Tuesday, we will donate $1 to Feeding America. 
Additionally, we are extending our Cyber Sale for an extra day, so you can save 33% on all you favorite products and help feed hungry families across the nation.
Feeding America provides food and resources to 200 food banks and more than 60,000 food pantries and meal programs in the U.S. Each $1 donated can provide 10 meals to those experiencing food insecurity.
This holiday season more than 50 million Americans may go hungry. The economic consequences of the pandemic are making it more difficult for struggling families to get access to daily needs, like food. In fact, many food banks have seen such as increase in demand that they re having to ration food.
The need is great and you can help.
Click here for more information about Feeding America and find out how you can set up monthly donations to help families in need. 
Shop Now $ We'll Donate $1 to Feeding America
Click here to shop our Cyber Sale, save 33% on all your favorite Source Vitál and Sir Vitál products and help support a great cause. 
To get 33% off be sure to enter discount code: CYBER33 at checkout. This promotion also includes FREE SHIPPING on all order over $25.
Don't miss out - the Cyber Sale and chance to contribute to Feeding America ends at midnight!
---